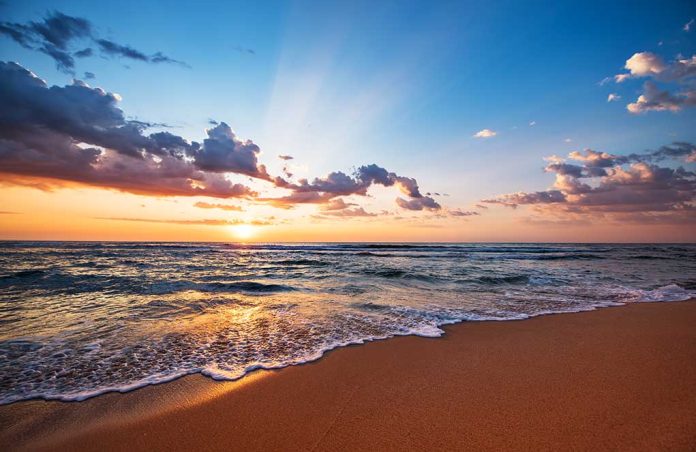 (RepublicanReport.org) – As the Left looks to turn away from what it perceives as environmentally damaging fossil fuels and coal, they're looking to invest in green energy projects such as wind farms. New Jersey has an offshore wind project underway, but a string of deaths has lawmakers concerned about its possible effects on marine life.
Mass Deaths
New Jersey lawmakers recently came together to call for a suspension of the state's offshore wind projects after eight dolphins washed up on a Sea Isle City beach. Rescuers did what they could to preserve the mammals' lives but were ultimately unsuccessful. Two of the dolphins died not long after people discovered them on the beach.
The fate of the other six rested in the hands of a veterinarian who eventually determined that moving them back into the water would only cause the dolphins to suffer and decided it was best to euthanize them. A video shows rescuers attempting to keep the mammals cool and wet as they can overheat quickly when on the beach.
Rescuers are pouring buckets of ocean water on the 6 of 8 stranded dolphins still alive on Sea Isle City beach. Dolphins can overheat fast so their skin needs to be kept cool & wet. Soaked towels & blankets are covering the dolphins, but always NOT covering fins or blowholes. pic.twitter.com/tRGdLho5cr

— Steve Keeley (@KeeleyFox29) March 21, 2023
Officials transported the eight dolphins to a New Jersey lab, where technicians will do testing to determine what caused the deaths.
Concerning Trend
The mass death comes after a lonely dolphin, the sixth in less than a month, washed up near a marina in the state. However, it's not just dolphins dying. Approximately 25 whales have also been appearing on beaches along the East Coast since December.
Taking Action
The concerning trend has prompted lawmakers in the Garden State, such as Representative Chris Smith (R-NJ), State Senator Michael Testa (R), and Assemblyman Erik Simonsen (R), to call for offshore wind projects to be suspended until officials are able to pinpoint exactly why all these mammals are washing up on beaches and ultimately dying.
The New Jersey Department of Environmental Protection (DEP) released a statement on March 15, saying there's no connection between the offshore wind projects and the death of marine life. The DEP explained that no construction had taken place as of the beginning of March in relation to the wind projects. The protection agency also mentioned that it's concerned about the rising temperature of ocean water, attributing it to climate change as a result of the use of fossil fuels.
In an interview with the Washington Examiner, however, Smith suggested the researcher's activity has thrown off the sonar systems the mammals use to communicate and navigate. He has introduced legislation asking for a more in-depth investigation before actual construction begins.
Copyright 2023, RepublicanReport.org