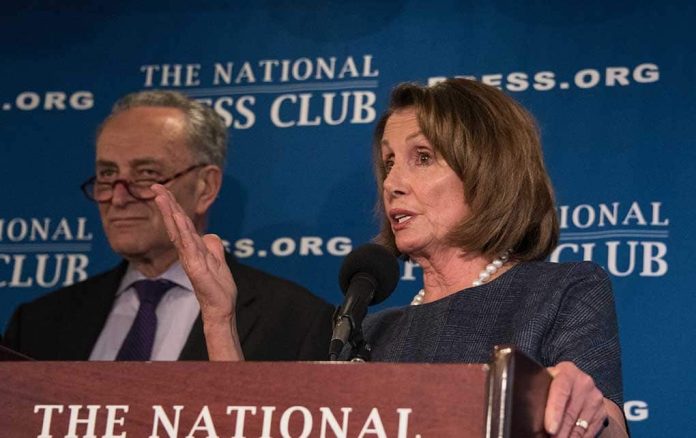 (RepublicanReport.org) – Remote voting has been in place in Congress since last May as a precaution against the spread of COVID-19. This period has been the first in US history during which lawmakers have been allowed to cast votes without being physically present in their legislative chambers.
On Monday, May 17, House Speaker Nancy Pelosi (D-CA) announced that remote voting in the House of Representatives could continue until July 3, extending the deadline for the second time. Her decision comes in spite of repeated objections from GOP leaders, who have complained that remote voting is unconstitutional and grants too much power to Democrats.
Earlier in May, more than 30 House Republicans penned a letter to Speaker Pelosi requesting a return to normal operations. On Tuesday, Rep. Bruce Westerman (R-AR) led another similar effort, citing the fact that around 75% of lawmakers have received full vaccinations.
NEW: House GOP leaders and all Republican committee rankers will send a letter today to call on Speaker NANCY PELOSI to end proxy voting and remote hearings, citing updated CDC guidelines. More in Playbook: https://t.co/RCNoZVpzc0 pic.twitter.com/FMXQg4mNEJ

— POLITICO Playbook (@playbookdc) May 18, 2021
According to freshly-updated CDC guidelines, vaccinated individuals may go about their normal lives "without wearing a mask or physically distancing." With this in mind, why are Democrats still so keen to keep legislators out of their chambers?
Copyright 2021, RepublicanReport.org