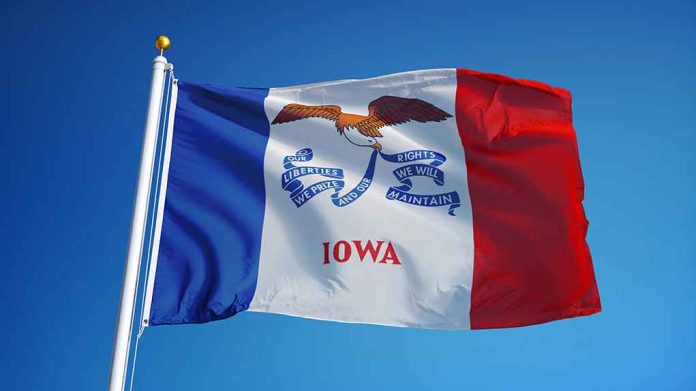 (RepublicanReport.org) – The state of Iowa has been the first in the nation to vote in presidential caucuses for the last 50 years. However, that's likely to change before the 2024 election, as the Democratic National Committee's (DNC) rule-making panel voted to give the first-in-the-nation status to South Carolina. Senator Joni Ernst (R-IA) isn't happy with the decision.
Senator Ernst criticized the vote during a December 4 appearance on "Fox News Sunday," saying it amounted to giving "middle America the middle finger." She stated officials from her own party should not take the same step, acknowledging that some had previously attempted to move Iowa's caucus to a later point in the electoral calendar. Republicans voted earlier this year to retain their current schedule for the next election, with New Hampshire's primary taking place alongside Iowa's caucus.
Sen. Joni Ernst: "I feel Democrats have really given middle America the middle finger." https://t.co/bt6wy5Fh6p pic.twitter.com/16IHdN75OM

— NEWSMAX (@NEWSMAX) December 5, 2022
The campaign to make South Carolina the first state to vote in presidential nominations is part of an effort to give more electoral influence to black communities. Iowa's population is estimated to be around 90% White. President Joe Biden has expressed his support for the move.
What do you think of this potential change? Is it something Republicans should consider in the future as well?
Copyright 2022, RepublicanReport.org