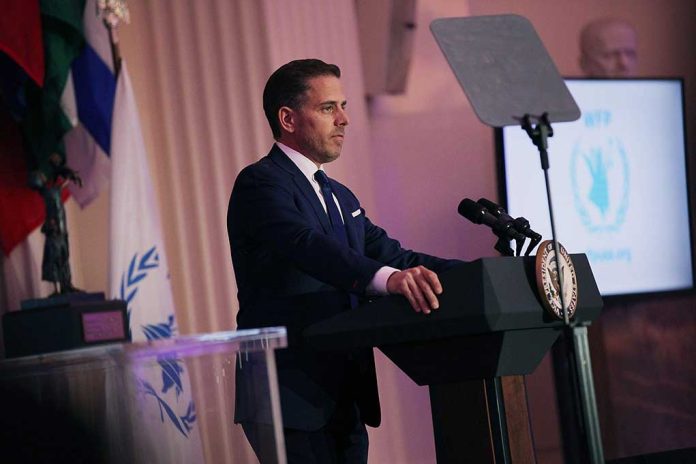 (RepublicanReport.org) – Since his father, President Joe Biden, won his seat in the Oval Office, Hunter Biden's name has never been too far from the news headlines. This trend actually began weeks prior to the election with the alleged discovery of Hunter Biden's laptop containing a treasure trove of incriminating data about him and his father.
What exactly happened as the scandal unfolded? No one is precisely sure, but one Republican lawmaker is determined to find out.
Darrell Issa Goes After the Bidens
On Wednesday, March 23, Rep. Darrell Issa (R-CA) discussed plans to launch an investigation into the various organizations and groups involved in concealing the story about Hunter Biden's laptop during a podcast appearance. He accused major players in both mainstream and social media, including Twitter, Facebook, and the New York Times, of being involved in a conspiracy against the American people. He added that there were dozens of intelligence officials who contributed to this campaign at the time.
Issa said he was sending letters to all these parties to direct them not to dispose of evidence in case Republicans need it for an investigation next year, assuming they retake control of the House or Senate. He said GOP leaders in Congress were already preparing for such investigations.
What Actually Happened With Hunter Biden's Laptop?
On October 14, 2020, mere weeks before voters went to the polls to choose between Joe Biden and Donald Trump, the New York Post published a story about a laptop apparently belonging to Hunter Biden that turned up in a Delaware computer repair shop.
The exclusive article related that emails on the laptop indicated that then-Vice President Joe Biden met with a senior executive at a Ukrainian energy firm where Hunter had been on the payroll. According to allegations, the meeting took place a number of months before he reportedly worked to get a Ukrainian prosecutor investigating the firm fired.
The laptop also reportedly contained evidence of Hunter Biden engaging in hard drug use and sexual activity with numerous women.
Subsequently, Twitter blocked the New York Post's Twitter account, while Facebook also took steps to limit the reach of the story. The New York Times later claimed the evidence the New York Post presented was the product of a disinformation campaign from Russia, a narrative that got support from approximately 50 retired intelligence operatives.
It has since emerged, however, that the laptop was real and exists. The Department of Justice is currently using it as evidence in a federal investigation into Hunter Biden's financial affairs.
If GOP lawmakers launch further probes into Hunter Biden, what kinds of things might they find?
Copyright 2022, RepublicanReport.org