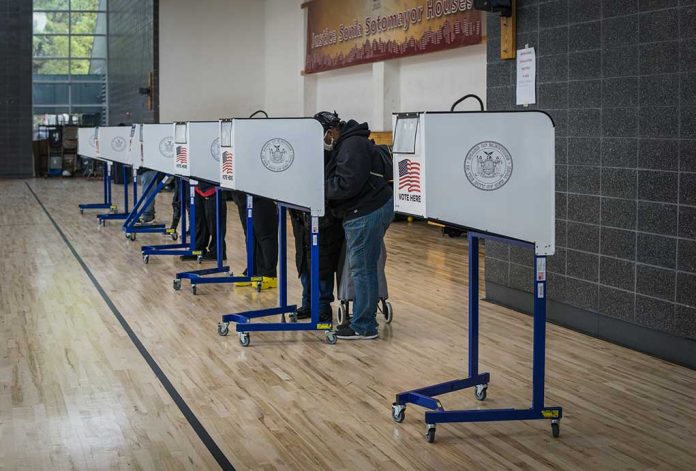 GOP Red Wave Predicted By CBS
(RepublicanReport.org) – With midterms less than a week away, polling continues to swing toward Republican control of the US House of Representatives and a virtual dead heat in the Senate. One network's live poll tracker shows a widening gap favoring the GOP, however, sparking hopes of a red wave.
"The model also seems to reflect other recent national polls that suggest a red wave likely to flip the House to the GOP."https://t.co/vxQRtadcT9

— Daily Wire (@realDailyWire) October 31, 2022
On October 30, CBS News released a battleground tracker estimate that shows the Republicans gaining at least 15 seats in the lower chamber. The tracker shows the Left with 207 seats to the Right's 228, with a margin of plus or minus 18 seats, so anything can happen, but pollster FiveThirtyEight also shows the Republicans as favorites to take over.
The breakdown is a recipe for a convincing win in the House. According to the survey, 49% of Americans would vote Republican if the election went down today. Only 42% would vote Democrat. If those numbers hold up, it could be a very bad night for Liberals.
The losses will likely be compounded by the flipping of Florida from a purple swing state to a solid red stronghold. For the first time ever, Republicans hold a 300,000 registered voter advantage in the Sunshine State and GOP star Governor Ron DeSantis, who squeaked out a win four years ago, looks like he'll walk away with this election with plenty of votes to spare.
Copyright 2022, RepublicanReport.org