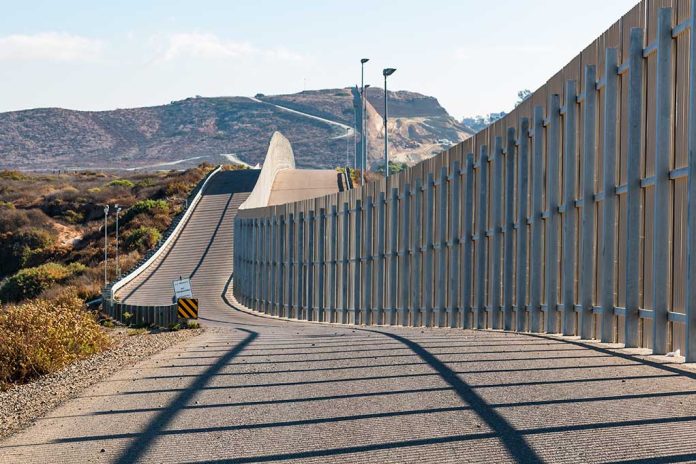 (RepublicanReport.org) – The border wall project was among the most divisive elements of former President Donald Trump's time in the White House. He was determined to construct a wall separating the US from Mexico entirely, despite liberal critics arguing the idea was racist and the project would cost too much. However, now that Republicans have come back into the ascendancy in the House of Representatives, they want to get things moving again with regard to the wall.
The Close Biden's Open Border Act
The Close Biden's Open Border Act would redirect two years' worth of funding for the United Nations (UN) to the stalled border wall project. Its chief sponsor is Rep. Bob Good (R-VA), and it also has the backing of Reps. Matt Gaetz (R-FL), Mary Miller (R-IL), Tom Tiffany (R-WI), Matt Rosendale (R-MT), and Thomas Massie (R-KY). All of these lawmakers, with the exception of Massie, are members of the House Freedom Caucus.
Rep. Good spoke to Fox News Digital for the outlet's report on the story. He said the UN shared some of the blame for allowing so many undocumented migrants to pour into the US, so it was only fair that the organization would accept some of the cost related to helping the US control its border.
The Texas lawmaker was also fiercely critical of Joe Biden's failure to make an appearance at the southwest border until the third year of his presidency despite the major issues that have persisted there since shortly after he took office.
Biden's Border Visit
Though the president did decide to visit the border, the trip has been heavily criticized for a number of reasons. Firstly, as Rep. Good noted things are getting so bad in relation to the border that even liberal commentators are starting to sit up and take notice. On Monday, January 9, CNN published an analysis piece by Zachary B. Wolf entitled "Don't try to make sense of Biden's border policy." Wolf slammed the president for failing to meet any migrants when he arrived at a migrant center, for expanding Title 42 despite claiming not to like it, and for allowing conservative leaders in border areas, such as Texas Governor Greg Abbott (R), to adopt their own approaches to border security.
Republicans are making it clear that if Joe Biden and other Democratic officials don't do their jobs when it comes to the border, they will be happy to pick up their slack.
Copyright 2023, RepublicanReport.org