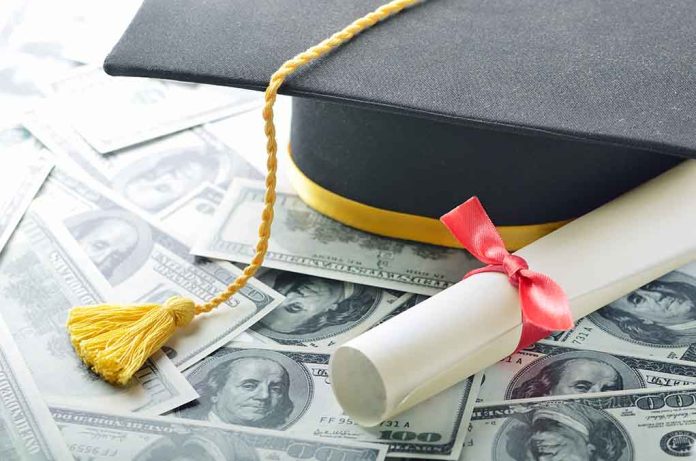 GOP Governors United – They're Standing Firm Against Biden Handouts!
(RepublicanReport.org) – Over the last number of weeks, there has been major controversy over President Joe Biden's student debt relief plan. The program will see individual academic borrowers receive up to $20,000 in the form of debt forgiveness. Now, a number of Republican governors are speaking out over what they perceive as the unfairness of the deal.
Governor Kim Reynolds (IA) led the effort, penning a letter to the president that carried the signatures of 21 other conservative state leaders. The letter stated the governors are in favor of providing more affordable third-level education to students, but they are against Biden's plan to do away with a portion of student loan debt.
🚨 GOP Govs Blast Biden's Student Loan Forgiveness Plan

Today, 22 Republican governors led by @KimReynoldsIA issued a joint letter to President Biden expressing their concern.https://t.co/ZWQ686chRw

— The RGA (@GOPGovs) September 12, 2022
The signatories say that the plan will cost taxpayers an average of $2,000 each, which they believe is unaffordable for many. The benefits, the letter states, will flow to just 16-17% of Americans, many of whom are in strong financial positions.
The governors also make note of the ongoing economic crisis, which they say arose partly due to the Biden administration's "unprecedented tax-and-spend agenda." The letter finished by highlighting potential issues around the White House's authority to forgive student loans. It highlights House Speaker Nancy Pelosi's (D-CA) remarks last year that the president could "postpone [or] delay" student loan repayments but not cancel them entirely.
Do you agree with the governors' points?
Copyright 2022, RepublicanReport.org