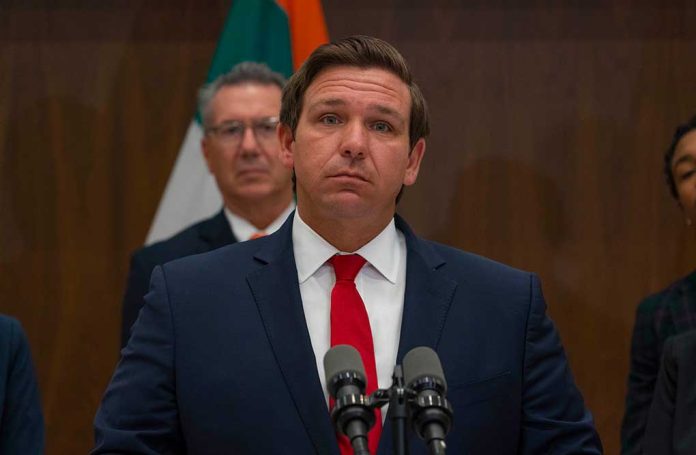 (RepublicanReport.org) – Florida Governor Ron DeSantis (R) is undoubtedly a current rising star within the Republican Party. Many believe he could be a better candidate than former President Donald Trump for the presidential race in 2024. However, it doesn't mean everyone in the party is happy with all his policies. New Hampshire Governor Chris Sununu (R) recently made an appearance on CNN and criticized some of what his Florida counterpart has done.
Sununu took issue with DeSantis' efforts to address wokeness in his state, opining it's not the government's job to prevent businesses from taking left-wing stances in various areas if they desire. The New Hampshire leader did clarify he's personally against woke values, but stated he would not act like DeSantis and wade into the culture wars. He pointed out that by doing so, he could set a dangerous precedent, as a Democratic government might subsequently come in and penalize businesses for leaning too far to the right.
Republican Governor Says It's Not DeSantis' Job to 'Fix Woke' in Floridahttps://t.co/PnK6uWsDJo

— Mediaite (@Mediaite) January 12, 2023
DeSantis has famously locked horns with The Walt Disney Company over its left-wing policies. The company criticized the governor last year after he backed the Parental Rights in Education Act, a piece of legislation limiting what schools and teachers could inform younger children about gender and sex. Later on in the year, the governor approved a motion to rescind Disney's special governing district in the state, which was known as Reedy Creek, with its special taxing status. Many critics viewed this as an act of retaliation against the company.
These positions could be the start of a rivalry that carries into the race for the 2024 GOP nomination for the presidency. Ron DeSantis is already a name many people are mentioning as a possible top contender in the race, and Chris Sununu is also a rising star within the party who could also have presidential ambitions. Stay tuned.
Copyright 2023, RepublicanReport.org