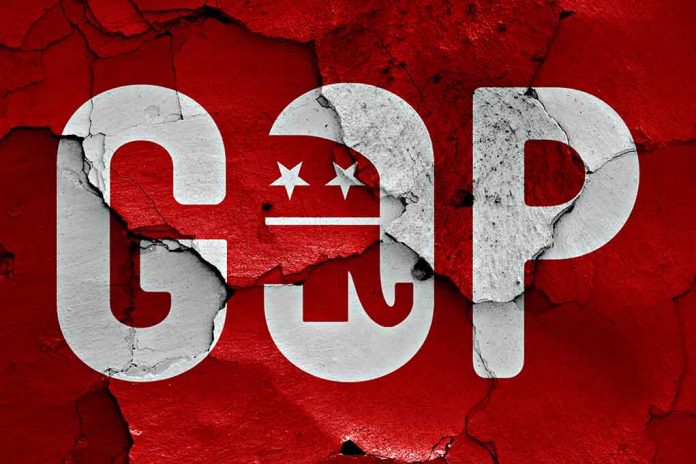 (RepublicanReport.org) – Former President Donald Trump pleaded not guilty to 37 counts filed against him in a Miami federal court, all pertaining to classified documents he allegedly mishandled. While the 45th president and White House hopeful argues that he is protected under the Presidential Records Act to have kept those documents at his Mar-a-Lago estate, he will have to prove that in court. This is causing quite a stir within the GOP, and one conservative candidate has called on other presidential candidates to promise to pardon Trump on their first day in office.
On Tuesday, June 13, entrepreneur and Republican presidential candidate Vivek Ramaswamy shared his belief that the indictment against Trump is politicized and challenged "every US Presidential candidate to join me in standing for TRUTH" by promising "to pardon Donald Trump for these federal charges on Day 1." If someone is unwilling to do such an action, he asked them to explain why publicly. He also said promising such a move would be difficult because major donors are telling candidates not to talk about the indictment or Trump on the campaign trail. However, Ramaswamy declared he is willing to break away from donors' demands in order to do what he believes is right.
Various candidates responded to Ramaswamy's ask, including Mike Pence, who highlighted during an interview with CNBC's "Squawk Box" that he "cannot defend what is alleged" and that his former running mate "has a right to his day in court." The former vice president echoed a common conservative sentiment that the DOJ has been politicized recently and created a "two-tiered" justice system. Other candidates avoided the topic, while others gave a flat-out "no."
While donors believe focusing on Trump during the 2024 election will cause the Republican Party to lose the race, Ramaswamy believes openness and truth is the best strategy. Should other GOP candidates agree with Ramaswamy, or are they best following their donors' advice and requests?
Copyright 2023, RepublicanReport.org