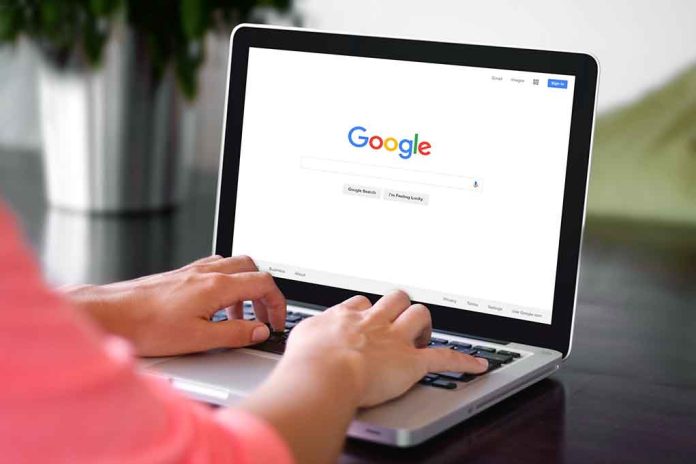 Google May Face Legal Action Over Alleged "Voter Suppression"
(RepublicanReport.org) – Conservatives have been complaining about Big Tech bias against them for some time now. Right-wing voices claim industry giants like Google and Facebook fine-tune their algorithms to favor Democratic candidates and damage their Republican opponents. Now, RNC Chair Ronna McDaniel is weighing a potential lawsuit against Google over this perceived issue.
Will the RNC Sue Google Over Its Email Spam Filtering?
On Wednesday, October 5, McDaniel appeared on Fox Business for a discussion with host Maria Bartiromo. The RNC head stated she and other RNC officials had been in contact with attorneys over potential voter suppression by Google. McDaniel highlighted evidence the tech giant, which handles 53% of the emails sent in the United States, has been directing Republican "get out the vote emails" into spam folders of recipients.
McDaniel said her organization was considering a lawsuit over this alleged issue and stated it was her intent to announce the action officially in the near future. She added it was imperative that leaders in the country figure out how to "keep Big Tech's thumb off the scale" when it comes to America's electoral processes. The RNC chair then highlighted that the people receiving Republican emails had opted to do so, meaning there was no valid reason for the messages to be ending up in spam folders.
The History of the Debate
This isn't the first time Ronna McDaniel has attacked Google over this perceived problem. Earlier this year, the RNC went after the tech giant over its spam filters, claiming the party's campaign emails tended to end up in spam folders at strategically significant times, particularly the final few days of each month. The RNC claimed almost 100% of its emails were receiving spam designations in some instances, and there was no difference in email content, target audiences, or the regularity of messages that could have justified this action.
Google responded to these allegations at the time by insisting its spam filters had no political grounding. While company analysts typically identified approximately every tenth email as spam, according to Republicans, Google insisted there was no application of partisan principles in this decision-making process.
The company subsequently launched a program to address concerns like those of the RNC, and sought approval from the Federal Election Commission (FEC) for its plan. It would have seen emails from political parties marked as exempt from spam classifications under most circumstances.
Do you think Big Tech companies are politically biased? Should officials in Washington, DC, do more to prevent the corporations from acting on the RNC's perceived prejudices?
Copyright 2022, RepublicanReport.org