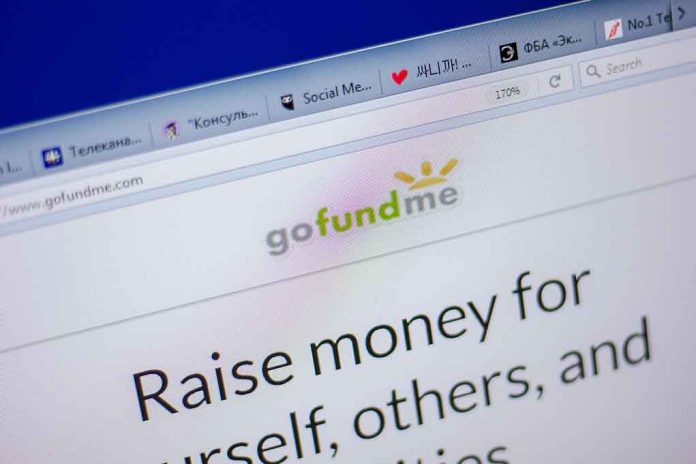 Scammer Gets EXACTLY What He Deserves – He Deceived Thousands!
(RepublicanReport.org) – GoFundMe is a very useful platform for individuals seeking to raise money for worthy causes. Sadly, it's also becoming a fertile hunting ground for criminals seeking to part charitable people from their hard-earned money. One man from New Jersey who fell into the latter category has just received his comeuppance in court.
Mark D'Amico was sentenced to five years in state prison last week after pleading guilty to a charge of misapplication of entrusted property back in 2019. Along with his then-girlfriend Katelyn McClure, D'Amico concocted a story that homeless military veteran Johnny Bobbitt Jr. had given McClure $20 to buy gas when she was stranded on an interstate. They used this tale as the basis for a GoFundMe campaign which, it claimed, aimed to get Bobbitt back on his feet.
The initiative raised over $400,000, far exceeding its initial $10,000 goal. However, as the court learned, the veteran only saw about $75,000 of this. The now-estranged couple reportedly spent the balance on luxuries for themselves, including lavish vacations and two vehicles.
Mark D'Amico and his girlfriend said they wanted to help a homeless man, so they started a GoFundMe campaign that took more than $400,000. But the story was made up, authorities said. D'Amico was sentenced to five years in prison for his role in the fraud. https://t.co/S9Eu9x0FuQ

— The New York Times (@nytimes) August 8, 2022
D'Amico is already behind bars in a federal lock-up in Pennsylvania. Once he finishes his sentence there, he'll move to a state prison to finish his sentence. Bobbitt and McClure have also pleaded guilty to charges at both the state and federal levels. Additionally, the courts have required McClure and D'Amico to return the misappropriated funds to the 14,000 GoFundMe donors they defrauded.
Copyright 2022, RepublicanReport.org