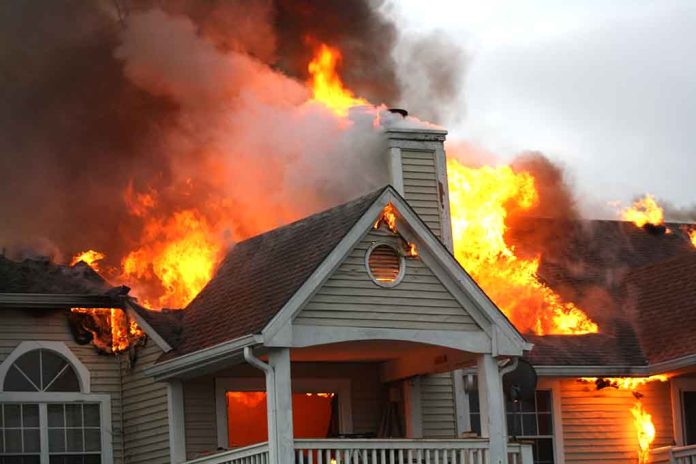 (RepublicanReport.org) – In the wee hours of the morning on May 25, 2022, witnesses said, and video surveillance reportedly showed someone broke a window at the Wellspring Health Access Clinic in Casper, Wyoming, and set fire to the facility. Emergency services responded to the location and doused the flames. Nearly a year later, the Casper Police Department asked the public for help in solving the case, attaching a $10,000 reward to the request. That's when tipsters jumped in to assist authorities, who finally captured a suspect.
On March 22, the US Attorney's Office from the District of Wyoming issued a press release revealing police had arrested 22-year-old Lorna Roxanne Green and charged her with arson. The defendant first appeared before US Magistrate Judge Kelly Rankin the next day. United States Attorney Nicholas Vassallo said the case was a perfect example of the importance of tips from the community. He said he shared every tip with the FBI, the local police department, and the Bureau of Alcohol, Tobacco, Firearms and Explosives (ATF).
Lorna Green of Casper, WY was arrested for setting fire to an abortion clinic under construction. She confessed to the crime, saying she was having nightmares thinking about one opening in her town. https://t.co/FeoGyHVLb7

— Ron Filipkowski 🇺🇦 (@RonFilipkowski) March 23, 2023
The Casper Star Tribune reported that Green admitted to investigators she was the one in the video surveillance footage. The complaint apparently said the suspect was pro-life and she was "having nightmares" about the abortion clinic's opening. The facility was supposed to open on June 14, 2022, offering various services, including OB/GYN care, abortions, and gender-affirming care.
The Tribune said the suspect bought the supplies for the fire close to her home and drove to the clinic the night before to commit arson. The facility's purpose was reportedly kept secret during construction, but the information made its way onto social media, prompting a decent-sized protest.
Chief of Police Keith McPheeters thanked everyone for their hard work during the investigation and capture of the suspect. Green faces 5 to 20 years in prison and a hefty fine if found guilty.
Do you think those on both sides of the abortion issue will start using destructive means to get their point across?
Copyright 2023, RepublicanReport.org