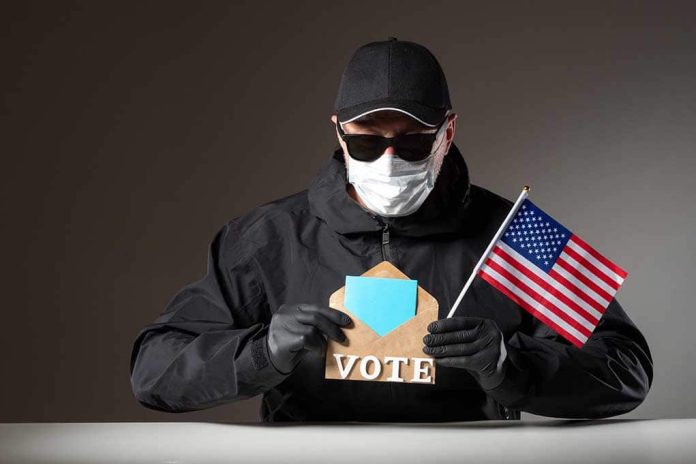 (RepublicanReport.org) – Georgia Secretary of State Brad Raffensperger alienated many of America's Conservatives when he refused to listen to former President Donald Trump's allegations about election fraud in the wake of the 2020 presidential election. That's why many Republicans are surprised at Raffensperger's recent announcement of a new election integrity investigation in the state.
On Tuesday, January 4, Raffensperger revealed the news in response to revelations about evidence of a large-scale ballot harvesting scheme that may have taken place in Georgia. A conservative group called True the Vote assembled cell phone geolocation data and surveillance footage suggests around 200 left-wing activists participated in the effort.
Georgia Secretary of State Brad Raffensperger confirmed to Just the News that an investigation is now underway after Raffensperger's office received a highly detailed complaint. https://t.co/hUrRdjLaBi

— Election Wizard 🇺🇸 (@ElectionWiz) January 4, 2022
Ballot harvesting involves collecting or delivering voter ballots in large numbers by third parties. Georgia's election laws forbid activists from taking part in this activity. Liberal advocates have campaigned to loosen the laws around ballot harvesting across the country, but opponents (and, in some cases, courts) claim the practice puts election integrity at risk.
The complaint alleges the left-wing group in question collected and dropped off thousands of absentee votes in the period leading up to the November elections and the two Senate runoff elections on January 5, 2021. Democrats won both runoff votes. In addition, the group alleges it interviewed a man who admitted to accepting thousands of dollars as payment for harvesting votes in the Atlanta area before both sets of elections.
Will this change the narrative around potential voter fraud in the state of Georgia?
Copyright 2022, RepublicanReport.org