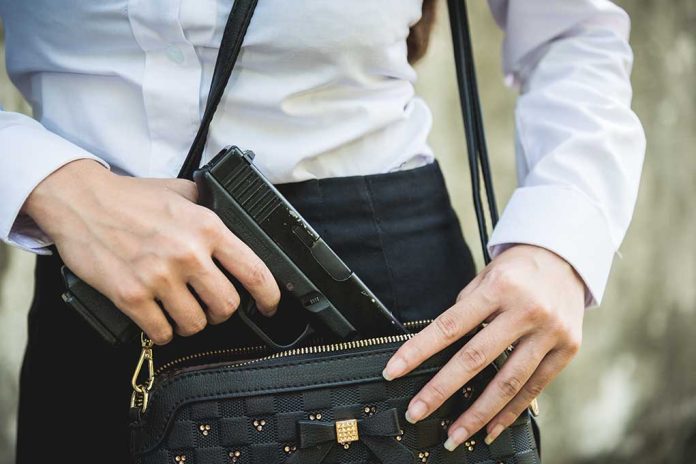 (RepublicanReport.org) – The Second Amendment guarantees the right of all Americans to keep and use firearms. However, the Constitutional provision is open to interpretation, and some states treat it differently than others. State lawmakers in Georgia just passed a new bill that would grant more freedom to gun-owning residents.
On Friday, March 12, the Georgia House voted along party lines to advance a bill that would give residents the right to carry a concealed handgun in public without a permit. The Georgia Senate previously approved a version of the legislation, and analysts expect the two chambers will now come up with a final version following negotiations.
ICYMI: Georgia House Republicans on Friday passed a bill allowing for the concealed carry of a handgun without first getting a license from the state. https://t.co/cXKbsclnur pic.twitter.com/NL1IHUex2b

— Newsmax (@newsmax) March 14, 2022
Under the terms of the legislation, anyone who can legally carry a weapon can have a concealed handgun on their person in any location that allows a licensed firearm owner to bring a weapon. Some categories of people would not be eligible, such as convicted felons and those undergoing treatment for certain mental health conditions.
Republican Governor Brian Kemp has said he supports the proposed changes. He praised the state's legislature for pushing the legislation forward and said the development would reflect the support for the Second Amendment among Georgia residents.
Ohio and Alabama's leaders have recently approved similar legislation. Meanwhile, a total of 21 other states have currently permitless carry laws. Do you think more states will start adopting this type of legislative change in light of this development in Georgia?
Copyright 2022, RepublicanReport.org