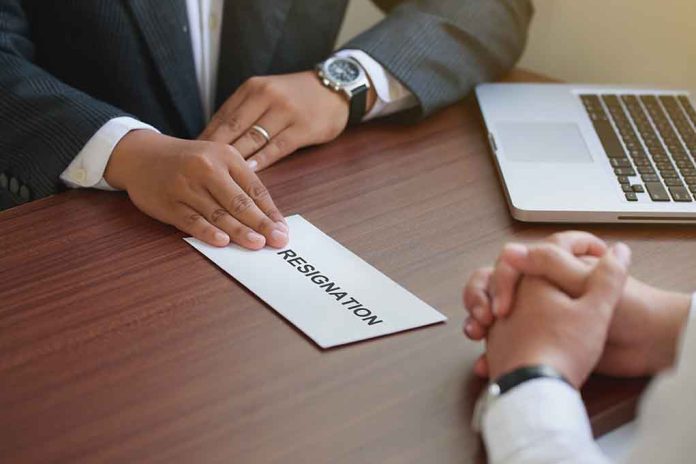 (RepublicanReport.org) – Soon after Representative George Santos (R-NY) won his seat during the 2022 midterm elections, the lawmaker found himself shrouded in controversy. The first in a string of lies involved where he went to college, followed by where he worked, his family history, where and when his mother died — twice total — and his religion. He also denied other accusations that proved true. Santos is currently under investigation by the House Ethics Committee. Although he recently stepped back from his committee assignments, he still refuses to relinquish his seat in Congress.
On February 15, Santos' colleague and fellow New Yorker, Representative Marc Molinaro (R), had a few words to say about the controversial congressman. The legislator spoke with CNN's Manu Raju stating he was confident Santos won't be running for office in 2024. More than that, he predicted the representative wouldn't even finish his current term. Molinaro said the people of Long Island "have had enough."
Representative Molinaro believes the investigations into Santos will uncover the truth about him, which could be the end of his political stint in NY.
Rep. Marc Molinaro, fellow NY R, on Santos:

"George Santos will not be on any ticket in 2024…I am very confident that, first the investigations I think are going to produce truth. …I don't see a scenario where he runs for reelection or, quite frankly, completes his term" pic.twitter.com/yY7DesmlKQ

— Manu Raju (@mkraju) February 15, 2023
House Speaker Kevin McCarthy (R-CA) has yet to make any formal moves against Santos, but stated if the ongoing investigations prove wrongdoing, he will hold the freshman lawmaker accountable. So far, the Ethics committee has not revealed any findings, but the investigation is ongoing.
On top of the confusing information regarding his past, Santos has another accusation to contend with. Earlier this month, volunteer Derek Myers accused the congressman of sexually assaulting and harassing him while he was in the lawmaker's office in January. That, too, is under investigation. Santos denied the accusation, calling the allegation "comical."
On February 14, Santos made it clear that he was "not backing down," "hiding," or fleeing. Instead, he vowed to continue working for those who elected him into office.
Copyright 2023, RepublicanReport.org