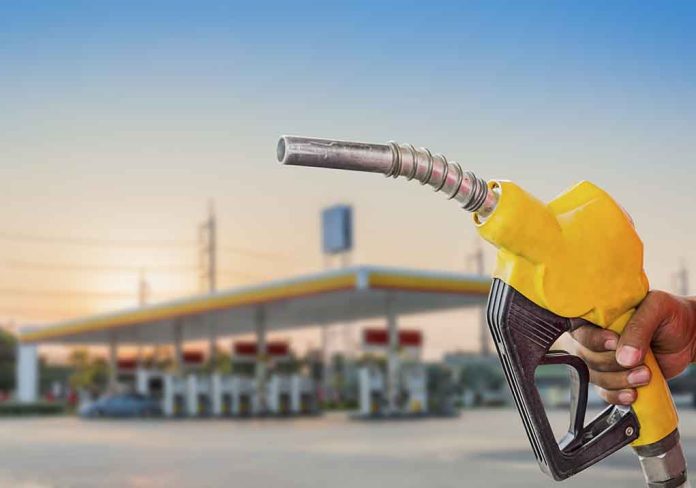 (RepublicanReport.org) – Price inflation is nothing new in the United States. Costs for various categories of goods and services have been climbing steadily since the COVID-19 pandemic began to grow in severity. However, since war broke out between Russia and Ukraine, prices for one key commodity have really skyrocketed, and that's gas.
According to AAA, the average price for a gallon of gas in the United States topped $4.00 a gallon on March 6. This marked the highest average since 2008, and by the time of writing, that number has risen to a whopping $4.25 — an all-time high. Prices are highest in coastal states, particularly on the West Coast. Gas prices in California are the most expensive in the country at a staggering $5.57 a gallon for regular.
Inflation at a 40 year high.

Home prices rose at a 23 year high.

Gas prices at a 14 year high.

Build Back Better!

— Rep. Jim Jordan (@Jim_Jordan) March 7, 2022
Critics have wasted no time in pointing fingers at the Biden administration over this state of affairs. Many believe President Joe Biden should immediately consider allowing more domestic oil production in view of the persistently high cost of fuel, while others feel the US should prioritize renewable energy. Now that the Biden administration has banned Russian oil and gas imports, it's expected that costs will get worse before they get better.
What do you think the next step should be for Joe Biden and his administration?
Copyright 2022, RepublicanReport.org