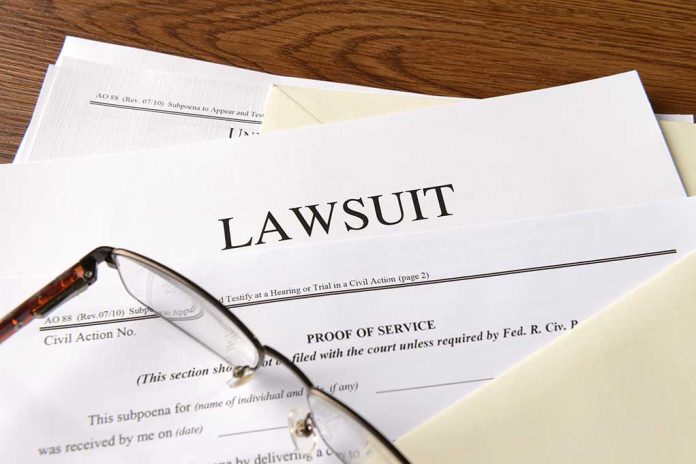 Murder Victim's Family Will Stop At NOTHING To Get Justice
(RepublicanReport.org) – Last year, the nation watched the sad story of Gabby Petito unfold in the media. Little more than a week after her parents reported her missing on September 11, authorities discovered the 22-year-old's body and confirmed she had apparently died by homicide. One month later, the remains of her fiancé Brian Laundrie, who was a person of interest in the police investigation, were found — along with a notebook in which he admitted to killing her. Now, Petito's family is taking legal action against law enforcement in Moab, Utah.
The wrongful death lawsuit, for which the family's attorneys filed a notice of intent, names the Moab City Police Department as a defendant, as well as its former chief, former assistant chief, and two officers.
The suit maintains the two named police officers, Daniel Robbins and Eric Pratt, failed to discharge their duties properly during an interaction with the couple. The officers investigated the situation following eyewitness reports of Laundrie allegedly striking Petito during an argument.
BREAKING: Family of Gabby Petito announces $50 million wrongful death lawsuit against police in Moab, Utah, accusing the department of failing to properly investigate her domestic violence case and protect her. https://t.co/ubyd5UitQO

— NBC News (@NBCNews) August 8, 2022
However, according to the case against them, the two law enforcement officers did not respond properly to the signs of domestic abuse they observed. They reportedly determined that Petito was the aggressor and hit Laundrie first, and they did not report the incident as a domestic abuse situation, categorizing it as disorderly conduct instead. Ultimately, Robbins and Pratt decided to have the couple separate temporarily but didn't press any charges.
If Petito's family wins the case, they could get $50 million in damages. What do you think? Should the victim's loved ones be entitled to compensation?
Copyright 2022, RepublicanReport.org