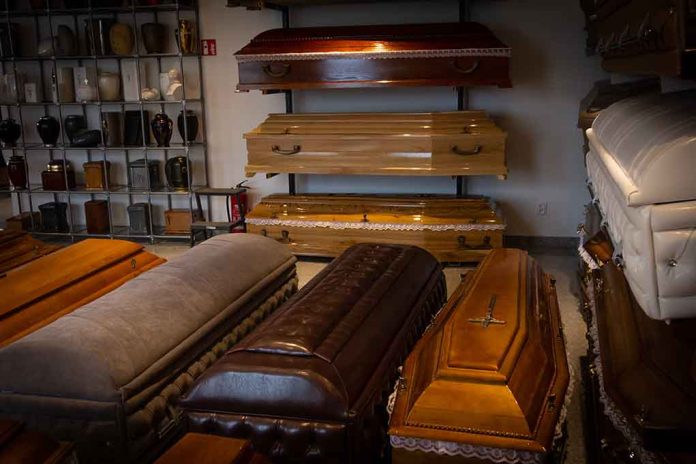 Funeral Home Director LOSES LICENSE – Something Happened To the Bodies!
(RepublicanReport.org) – When loved ones die, the first priority should be to ensure their remains are dealt with respectfully. Those working in the funeral industry generally do their best to preserve the bodies of the deceased and make sure family members can begin the grieving process with dignity. Sadly, one recent story out of Indiana shows that's not always the case.
According to a press release, Indiana Attorney General Todd Rokita suspended Randy Ray Lankford's license after authorities found 31 improperly stored bodies at the Lankford Funeral Home in Jeffersonville.
Lankford reportedly failed to refrigerate the bodies in the proper fashion, which caused them to decompose. Police officers also discovered the cremated remains of 17 people during their investigation of the premises a number of weeks ago.
Licenses suspended after 31 unrefrigerated, decomposing bodies found at Indiana funeral home https://t.co/1nh1ejs6GG

— TheBlaze (@theblaze) August 5, 2022
Things may get worse for Lankford before they get better. He's already being sued by several relatives of the deceased members who failed to receive proper care. During an appearance in court on Tuesday, August 2, the company director handed over documents pertaining to his insurance and finances, as well as information from his Facebook page.
The Indiana Board of Funeral and Cemetery Service approved the suspension of his license. Do you think Lankford will have to face further punishment for his treatment of the deceased?
Copyright 2022, RepublicanReport.org