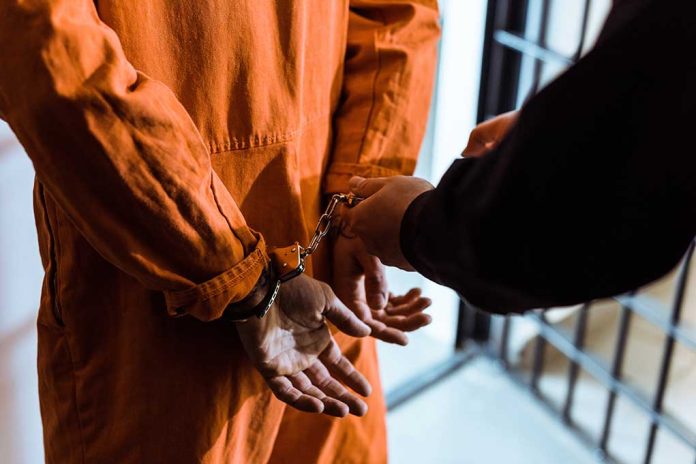 Man Who Carried Out Las Vegas Bombing Recaptured After Escape
(RepublicanReport.org) – Porfirio Duarte-Herrera has been serving a life sentence for well over a decade after he killed a food service worker in Las Vegas in 2007 by placing a motion-sensitive pipe bomb in a coffee cup. However, the convicted killer managed to escape from Southern Desert Correctional Center in late September. The Las Vegas Police Department (LVPD) eventually caught up with Duarte-Herrera on Wednesday, September 28, four days after his escape.
Some reports have suggested the bomber used a dummy to temporarily fool guards into believing he was still in his cell, giving him a three-day headstart. He allegedly used battery acid to get through the window of his cell and escape the medium-security facility.
The announcement that the 42-year-old was missing came on Tuesday morning; police did not apprehend him until Wednesday night. A bus station worker reportedly recognized the fugitive as he was waiting to board a bus from Las Vegas to Tijuana, Mexico. The individual contacted law enforcement, and officers were able to arrest the escapee before he began his journey.
#BREAKING: Porfirio Duarte-Herrera has been taken into custody without incident by LVMPD patrol officers near Eastern and Owens. https://t.co/sywUAKj52w

— LVMPD (@LVMPD) September 29, 2022
Nevada Governor Steve Sisolak (D) was critical of the situation and stated the Nevada Department of Corrections would undertake a review to get to the bottom of how Duarte-Herrera managed to escape. He also reportedly requested the resignation of Nevada Department of Corrections Director Charles Daniels, who granted the request.
Copyright 2022, RepublicanReport.org