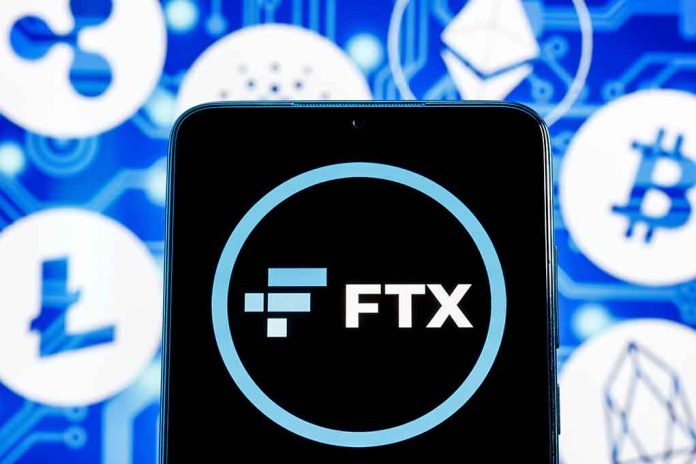 (RepublicanReport.org) – The world of cryptocurrencies has been reeling in recent weeks over the collapse of major exchange FTX and revelations about executives' reckless asset management practices. Company founder Sam Bankman-Fried was recently placed under arrest by the local authorities in the Bahamas. It has now emerged he will not be entitled to get out on bail.
What Happened at FTX?
According to reports that have emerged about practices at FTX since its highly public collapse, Bankman-Fried (sometimes known as SBF) was using customer deposits to fund his own investments, some of which were extremely speculative. He reportedly bet on digital assets and made real estate purchases, and also handed out large political donations to Democratic politicians.
As information began to trickle out about the situation, concerned investors started to withdraw their funds, ultimately making the exchange inviable. Estimates suggest customer losses from the collapse are in the billions of dollars.
The incident also sent shockwaves through crypto markets. Bitcoin and Ethereum, the two most recognizable digital coins, fell considerably, as did many other cryptocurrencies. FTT, the native coin of FTX, lost almost all of its value after a major selloff.
FTX has since filed for Chapter 11 bankruptcy, as has its American branch FTX.US.
What Will Happen to Sam Bankman-Fried?
Bankman-Fried was remanded in custody in Fox Hill, the only jail in the country, following his arrest by Bahamian police earlier this month. Conditions there are reportedly poor, with overcrowding and low sanitation standards consistently posing problems.
Bankman-Fried's lawyers sought his release on a $250,000 bond and the promise to wear an ankle monitor, but Chief Magistrate Joyann Ferguson-Pratt refused the request. Reports claim the accused complained he wasn't suited to jail because of his depression and also that he was vegan. However, prosecutors objected to his release on the grounds he was an apparent flight risk.
The crypto magnate is now facing eight charges in the United States, including conspiracy to defraud investors and wire fraud. Should he be convicted on all counts, he could receive a sentence of more than 100 years in prison. He may also face criminal proceedings in the Bahamas. Additionally, prosecutors in the US are weighing the possibility of charges against other executives in FTX and Alameda Research, the sister trading company of FTX.
What do you think a fair outcome would be for Sam Bankman-Fried, given the extreme destruction FTX has apparently caused investors in the cryptocurrency world?
Copyright 2022, RepublicanReport.org