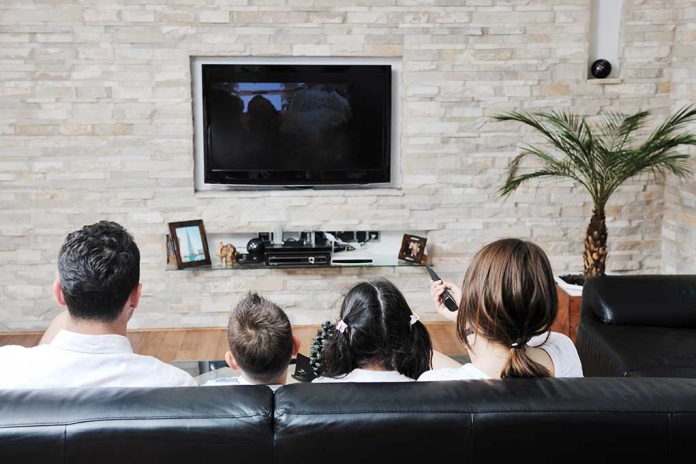 (RepublicanReport.org) – On February 7, President Joe Biden delivered his second State of the Union (SOTU) address. During the speech, the US leader communicated his accomplishments thus far and talked about where he would like to take the country over the last two years of his first term as president. He called for Democrats and Republicans to come together for the good of America, working together to make life better for the country's citizens. Of course, the event was televised to broadcast Biden's words to the nation and the world.
On February 8, Nielsen showed the number of people in America who tuned in to watch the president. The company's news center stated an estimated total of 27.3 million viewers listened to the speech and Mediaite reported Fox News was once again leading the pack. The source stated that the station attracted the lion's share of viewers for the SOTU — 4.69 million people.
UPDATE: Biden's State of the Union Audience Dropped 29% From Last Yearhttps://t.co/41iDI9vwW1

— Mediaite (@Mediaite) February 9, 2023
Although 27.3 million sounds like a huge number, viewership was actually down when compared to Biden's 2022 speech. His last SOTU brought in 38.2 million viewers, which equates to 29% more than this year. Most of the watchers in 2023 were 55 and older — 73% — while the second demographic bringing in viewers — ages 35 to 54 — made up only 19%. The source used data across 16 networks for both years. The last demographic, the 18 to 34-year-olds, comprised only 5% of viewership.
It's unclear what led to the drastic decrease in viewership year over year, but it may be partially due to the fact that some people tuned in on devices other than their televisions. Adobe Analytics reportedly saw a 25% increase in viewership on unique devices when compared to 2022. Either way, compared to former President Bill Clinton bringing in 45.8 million views in 1994 and former President George W. Bush attracting 51.77 million in 2002, the total viewership for Biden this year pales in comparison to those.
Copyright 2023, RepublicanReport.org