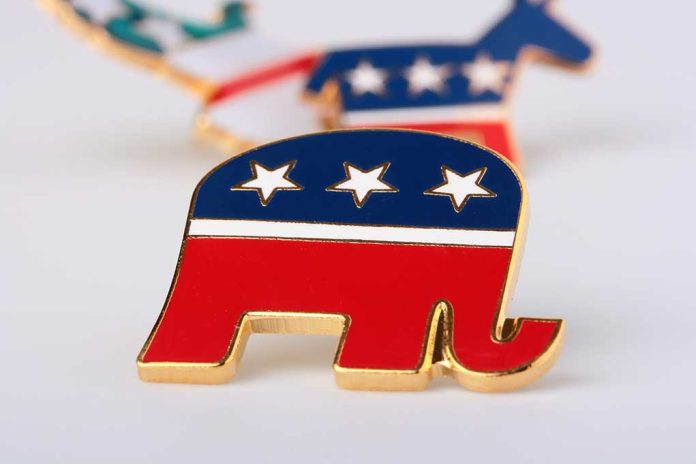 Fox News Says Election Is "Indictment" of Current GOP
(RepublicanReport.org) – As the dust settles on the midterm elections, it's becoming clear many think the Republican Party could have done a lot better. Unsurprisingly, the finger-pointing has already started, and Fox News commentator Marc Thiessen was among those to opine the leading members of the GOP had a lot to answer for in relation to their candidates' poor performance.
Thiessen Slams the GOP
During Fox's live election night coverage, Thiessen highlighted the many challenges facing the nation under President Joe Biden and a Democrat-led Congress and stated it was a "searing indictment" of Republicans that these issues did not lead voters to effect a red wave. He made particular mention of inflation, crime rates, illegal immigration issues, and Biden himself, whom Thiessen referred to as "the least popular president… since presidential polling happened."
The commentator took particular issue with the "message" the GOP was communicating to voters, and stated a "deep… look in the mirror" was required of party leadership. He said moderate governors like Ron DeSantis (FL), Greg Abbott (TX), Mike DeWine (OH), and Brian Kemp (GA) had all shown a path forward with their victories as moderates. On the other hand, "radical" candidates had been shown as ineffective, and not what voters wanted from the Republican Party, Thiessen said.
Is It All Bad News for Republicans?
Despite the doom and gloom, there are positive points to note for Republicans. In Ohio, JD Vance retained a Senate seat for Republicans by beating Rep. Tim Ryan (D). The pair were battling for the seat left vacant by Senator Rob Portman's (R) retirement. Vance was one of the highest-profile endorsements of former President Donald Trump; he first became famous after the publication of "Hillbilly Elegy," a moving memoir about his formative years in Ohio and Kentucky. Incumbent Governor Mike DeWine (R) also won his seat back in a decisive fashion.
Florida was another state where Republicans had something to celebrate. Governor Ron DeSantis (R) cemented his status as one of the nation's most popular Conservatives with a commanding victory over Democratic challenger Charlie Crist. Many now feel DeSantis is a certainty to run for the White House in 2024. Additionally, incumbent Senator Marco Rubio (R) defeated his liberal opponent Val Demings, securing a third six-year stint in the upper chamber.
Do you think Marc Thiessen is on the mark with his criticisms of the Republican Party? What do you think should change if the fortunes of conservative candidates are to improve in 2024?
Copyright 2022, RepublicanReport.org