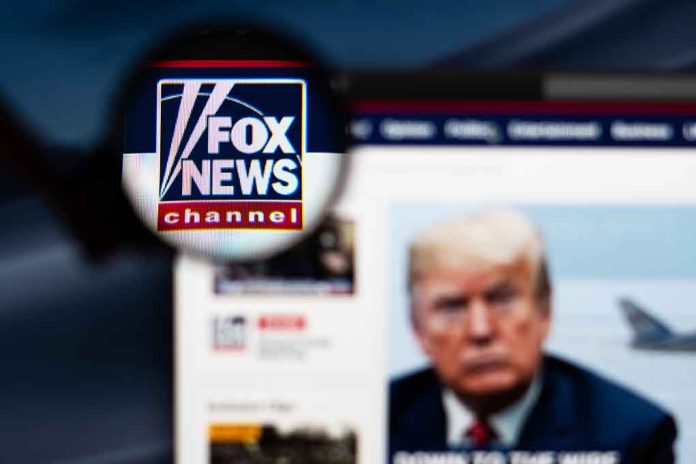 (RepublicanReport.org) – On March 30, a Manhattan grand jury indicted former President Donald Trump for charges not yet revealed. However, they're likely related to hush money paid out before the 2016 presidential election. Although the indictment is currently sealed, the public will find out the exact charges once the former US leader is arraigned and the legal document is unsealed. Many people were shocked when the news broke, with some outlets pausing in the middle of shows to relay the news.
Fox News was airing "The Five" when Trump's indictment hit the airwaves. Host Sandra Smith broke in with a station alert, telling viewers the news about the grand jury's decision regarding the former president. After briefly explaining what had happened, Smith suggested those present all go around the table for reactions. She called on Katie Pavlich to comment first. Pavlich said Trump told the public he would be indicted the previous week, so it didn't seem to come as too much of a surprise to her. She found it odd that the news came out after the grand jury was supposedly sent home for a month.
Pavlich said there was a lot of talk about whether it was "appropriate" to bring charges against Trump because he is currently running for the White House in 2024. She also indicated that many saw the impending indictment as a politically-motivated act. The hosts speculated Trump would be processed, fingerprinted, and photographed, but they didn't know how or when. According to The New York Times, the defendant will likely surrender to authorities on April 4 in Manhattan.
Co-host Jesse Watters had a much stronger reaction to the news. He called the indictment stupid, saying he felt sorry for Trump. Watters accused "them" — presumably the Left — of trying to "nickel and dime him" for a private matter taken care of long ago.
Copyright 2023, RepublicanReport.org