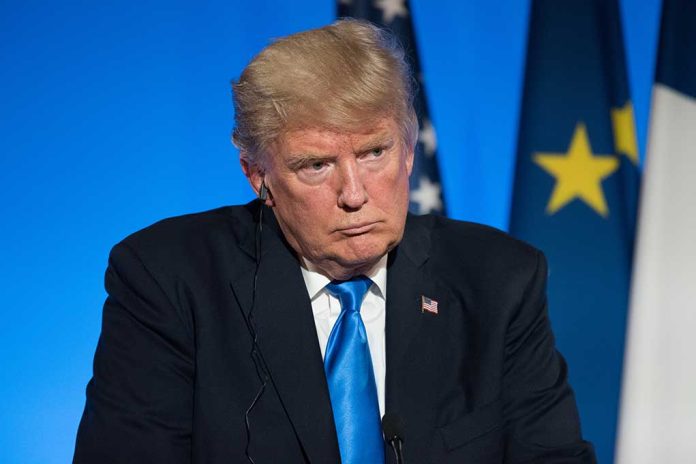 (RepublicanReport.org) – Has the January 6 riot caused terminal damage to former President Donald Trump's business empire? Media baron Rupert Murdoch thinks it has. The Australian-born billionaire made the claim in an email to a Fox News executive days after the violence at the Capitol.
Immediately after the unrest at the Capitol on January 6, 2021, Liberals began blaming then-President Trump for inciting the violence. As that narrative gained strength, Murdoch — whose News Corp organization controls a huge range of media outlets, including Fox News — had a conversation via email with Fox board member Paul Ryan. Ryan, a former House speaker and GOP congressman, began the discussion by sending Murdoch a link to an article on the conservative news site The Dispatch, which linked Trump to the riot. In his reply, Murdoch said he didn't think most Trump voters believed the election had been stolen and said, "The events of [January 6] … overwhelm everything."
Ryan's next message discussed ending "the echoes of falsehoods from our side" and the need to get on with opposing the Biden administration. Murdoch replied again, suggesting former Trump cabinet members Bill Barr and Mike Pompeo as good people to have on air. Then he speculated that the January 6 controversy meant that Trump's businesses were facing ruin,
"Who is going to throw a party at one of his golf clubs or hotels?" He added that Trump now "has more than just legal problems," and said nobody is going to buy Ivanka Trump's clothing or jewelry now, calling the brand "poison."
'The Brand Is Now Poison!' Rupert Murdoch Lamented Trump Businesses Were 'Ruined' After Jan. 6https://t.co/fzcisaOoQD

— Mediaite (@Mediaite) March 8, 2023
Although the emails date back over two years, they've become public now because they've been cited as evidence in a lawsuit against Fox News brought by controversial voting machine company Dominion Voting Systems. Dominion wants $1.6 billion in compensation from Fox for alleged defamation, after some Fox commentators linked the machines to possible voting fraud. The company is claiming the emails show Fox knew Biden had won the election. As for Trump, he seems to have put the last election behind him and is now focused on winning the next one.
Copyright 2023, RepublicanReport.org