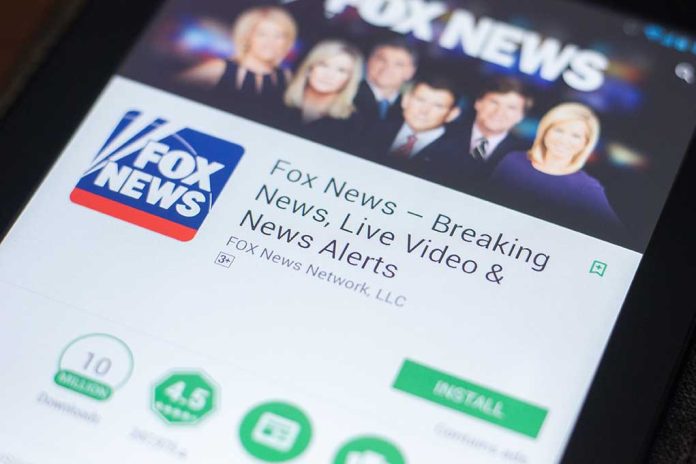 (RepublicanReport.org) – The everlasting ratings war between left and right-leaning news media outlets isn't likely to fade away anytime soon. What does appear to be shifting is which stations viewers prefer to tune into each day for the latest updates. According to Neilsen data shared by Adweek, Fox News is crushing its cable news competition in ratings despite facing relentless attempts to censor Conservative voices.
Fox News crushes CNN, MSNBC viewership as Don Lemon's morning show has worst week since launch https://t.co/Hdl1BmUZE7 #FoxNews

— Bo Snerdley (@BoSnerdley) January 25, 2023
Statistics from January 16 through 22 show that Fox took home an average of 1,387,000 total viewers over the course of each day. At least 175,000 of those who tuned in at least one fell between the ages of 25 and 54 — the core audience for most shows.
Fox's numbers shot even higher during prime time hours, coming in at just shy of 2 million viewers instead. The number of people aged 25 to 54 almost doubled at this critical point in the day, settling in at an average of 256,000 people.
Fox was the only basic cable news channel to surpass the coveted 1 million viewership mark. That's a sizable achievement.
Other more typically left-leaning networks unfortunately did not fare quite as well.
ESPN had the most success out of all other basic cable networks supported through advertising. It managed to snag a respectable average of 825,000 watchers during the week.
MSNBC, HGTV, and the Hallmark Channel also did relatively well. Meanwhile, CNN averaged a meager 417,000 viewers during the same timeframe. Some would consider that a complete flop.
Fox News's victory over CNN and MSNBC rose even more between the hours of 8 p.m. and 11 p.m. The conservative network enjoyed nearly two million viewers in that specific time slot, while CNN attracted just 444,000.
It also appears that fewer people between 25 and 54 tuned in to CNN and MSNBC during the same week. In fact, both seriously struggled to attract this critical audience segment. Only 80,000 viewers in the age range tuned into CNN, while just 69,000 watched MSNBC.
In fact, the network's "CNN This Morning," which launched last year and was crafted around Don Lemon, suffered the worst viewer turnout in total in the 25-54 demographic since it started. It attracted a miserly average of 331,000 people throughout the week. Just 65,000 of those people fell between the ages of 25 and 54.
With Fox News dominating cable news, the network could gain the power and influence it needs to push Republicans into a stronger position for 2024. Whether or not those wins will hold long-term, however, remains to be seen.
Copyright 2023, RepublicanReport.org