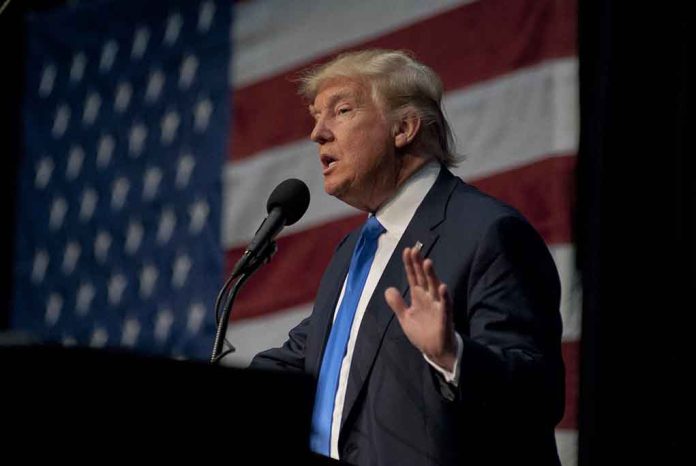 (RepublicanReport.org) – There can be little doubt former President Donald Trump has suffered a major fall from grace in the eyes of Conservatives over the last few months. The poor performance of his chosen candidates in November's midterm elections began his downward spiral, and several subsequent controversies have pushed it further. A Fox News contributor recently shared the opinion her colleagues in conservative news are keen to leave the once-popular leader behind.
Mara Liasson, who works for both Fox News and NPR, made the comment during an appearance on the "Media Buzz" show on Sunday, January 15, according to Mediaite. Liasson stated "the majority of conservative media," particularly her employer Fox, were ready to move on from the former president. She highlighted some right-wing coverage of Trump's current presidential run to prove her point, noting that the New York Post had published its story covering his campaign announcement on page 26.
Mara Liasson said there was "no doubt" the network and other conservative media outlets were keen to move on from the former president. https://t.co/AfjiXMxuqT

— HuffPost (@HuffPost) January 17, 2023
Jim Geraghty of the National Review was involved in the panel discussion and was also critical of former President Trump. He stated that Trump's recent output on his social media platform, Truth Social, was not "all that newsworthy" because he wasn't saying anything new. The clip Geraghty was referring to was one in which the former president was accusing the Biden family of corruption and repeating other claims about the 2020 election.
Host Howard Kurtz discussed criticism Trump leveled at the Department of Justice (DOJ) over Robert Hur, the special counsel Attorney General Merrick Garland appointed to investigate President Joe Biden's alleged mishandling of classified documents. Kurtz accused Trump of being "in a mental state of derangement."
Do you think conservative media outlets would prefer to support another candidate rather than Donald Trump? If it does come to pass, will Trump be able to overcome the obstacle when voters go to the polls in November 2024?
Copyright 2023, RepublicanReport.org