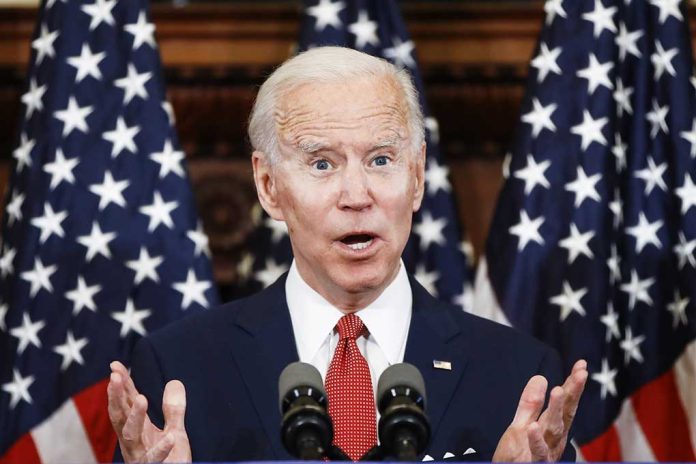 (RepublicanReport.org) – Many people seem to believe President Joe Biden's cognitive fitness is not where it used to be, nor where it needs to be for him to do his job effectively. Some have speculated his alleged lack of mental acuity could have contributed to the various disasters over the last year, such as the border crisis and the botched military withdrawal from Afghanistan. Now, with a major armed conflict breaking out in Europe, is it time Americans found out for certain whether he's up to the task?
Rep. Ronny Jackson (R-TX), who previously served as the White House physician under two different presidential administrations, thinks it's time. On Wednesday, February 23, Jackson expressed his belief that Biden should undergo a cognitive test. The Republican lawmaker's remarks came just hours before Russian forces launched a large-scale assault on targets across Ukraine, plunging the region into a long-feared conflict.
Biden needs a cognitive exam. Every day he embarasses the country. He has ZERO idea what's going on, and the country is SUFFERING because of it. You deserve to know if your "president" is all there!

— Ronny Jackson (@RonnyJacksonTX) February 21, 2022
On Wednesday, Biden appeared to completely ignore a reporter's question about Russian President Vladimir Putin. During the moments of silence following the query, the president began picking his teeth.
Jackson claimed the American people had seen Biden's cognitive decline first hand for some time. He said the president looks fatigued, incoherent, and weak, adding that, at this crucial time, his incompetence could end up costing American lives.
Do you agree?
Copyright 2022, RepublicanReport.org