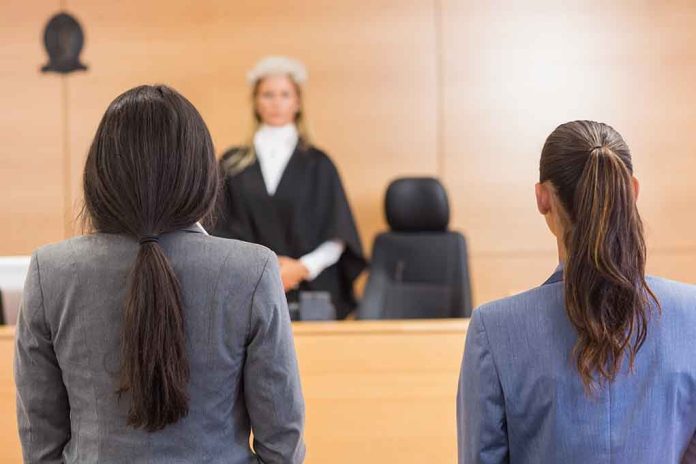 Teacher Commits ULTIMATE Act of Betrayal – Gets Slap on the Wrist
(RepublicanReport.org) – Parents send their kids to school every day in the hopes they will be in a safe environment. Sadly, that's not always the case. One instance of severe child sex abuse by a teacher recently resulted in a criminal sentence.
Marka Bodine worked as a teacher in Tomball ISD, approximately 35 miles outside Houston, Texas, until it emerged she was engaged in a sexual relationship with a student. She reportedly began having inappropriate relations with the boy when he was just 13 years old. He contacted both the school and local police in April of last year, and an investigation into the matter began.
Texas teacher Marka Bodine was sentenced after admitting to sexually abusing a former student. https://t.co/x7xXY1JtFK

— Complex (@Complex) August 5, 2022
Bodine entered a guilty plea to charges of aggravated sexual abuse of a child under 14. Following the plea and conviction, Assistant District Attorney Jana Oswald requested a custodial sentence of between 20-40 years. However, Harris County Judge Greg Glass decided to be much more lenient, sentencing Bodine to 60 days behind bars, along with 10 years of deferred adjudication probation. The 32-year-old former teacher must also register as a sex offender. Bodine isn't required to begin her prison sentence until 2023, as she reportedly has a newborn baby to take care of.
According to a report from Click2Houston, Oswald expressed disappointment in the light sentence, saying she is "heartbroken" for the victim and his loved ones. Meanwhile, defense attorney Christopher Downey was quoted by ABC13 saying multiple factors may have influenced the judge's decision, such as the testimony of Bodine's physician, Bodine's gender, and the likelihood of re-offense.
What do you think? Is Bodine's sentence fair?
Copyright 2022, RepublicanReport.org