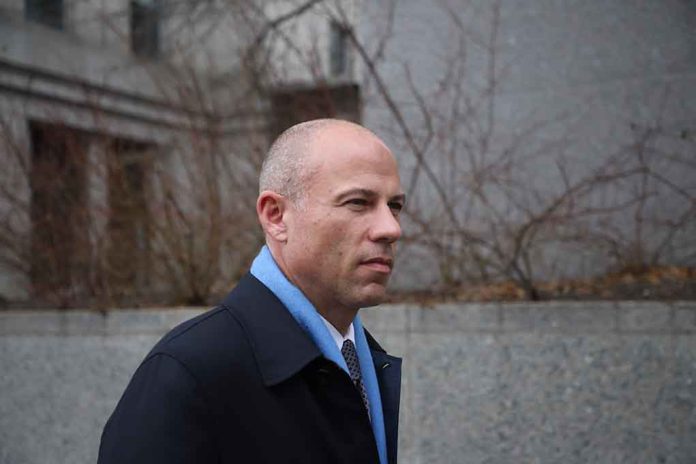 Stormy Daniels' Former LAWYER Learns His Fate
(RepublicanReport.org) – Michael Avenatti was once one of the most popular faces on liberal cable news shows. He represented adult actress Stephanie "Stormy Daniels" Clifford when she sued Donald Trump and lost. Now, he's been sentenced to time behind bars for defrauding the actress.
On Thursday, June 2, a federal judge sentenced Avenatti to four years in prison for charges related to stealing nearly $300,000 from Clifford. District Judge Jesse Furman called out the former attorney, saying his crime was "so brazen and egregious" and accused him of taking advantage of the actress because of her "unorthodox career" and "somewhat unorthodox beliefs." The sentence comes after he was convicted of one count of aggravated identity theft and one count of wire fraud.
Don't worry libs Michael Avenatti's presidential run isn't over, it's just been delayed by four years or so.

— Donald Trump Jr. (@DonaldJTrumpJr) June 2, 2022
The sentencing marks the end of yet another criminal case against Avenatti. He has also been convicted of trying to extort Nike Inc. when he was recorded demanding $25 million from the company in order to keep his mouth shut about bad publicity. A New York judge sentenced him to 30 months in prison for that case back in 2021. And — charges are pending in California over allegations he stole money from his law firm.
Avenatti is currently in federal prison and plans to appeal the verdict against him.
Copyright 2022, RepublicanReport.org