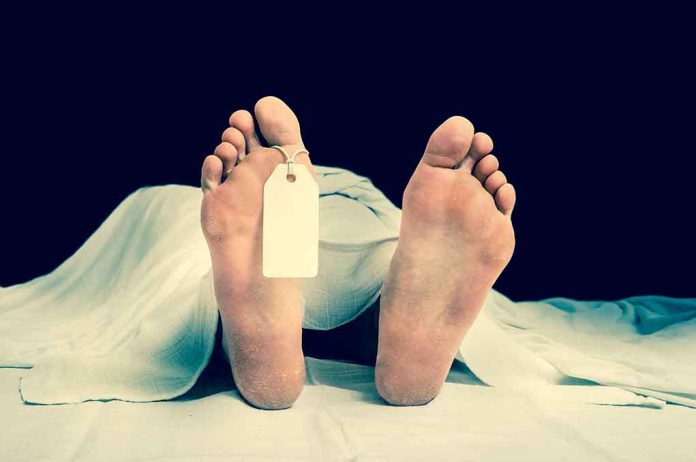 Human Remains IDENTIFIED – Missing Person Case Heats Up!
(RepublicanReport.org) – Last summer, police arrested former NFL star Kevin Ware in Spring, Texas. His girlfriend, Taylor Pomaski, had been missing for two months at that point. Now, there has been a major breakthrough in the case.
After finding human remains in December of last year in the north of Harris County, law enforcement agents have finally confirmed they belong to Pomaski. The 29-year-old has not been seen since leaving a house party at Ware's home in April 2021.
Investigators in Texas have identified human remains found in December as the body of Taylor Pomaski, the missing girlfriend of former NFL athlete Kevin Ware https://t.co/41A8E4TsH9

— The Daily Beast (@thedailybeast) May 1, 2022
Ware is reportedly a person of interest in the homicide investigation, but he has not been charged at this point. Police placed him in custody last year after he failed to show up for supervision in relation to a separate matter. The incident in question involved a vehicle chase during which Ware drove at speeds in excess of 115 miles per hour. Upon catching up with him, police found drugs and weapons.
According to a June 2021 article from the Daily Beast, following his initial arrest in relation to the driving incident, Ware and Pomaski were involved in a violent altercation during a social gathering at Ware's home. Ware later said Pomaski left the party in the company of a friend. However, she was never seen again after that night.
Copyright 2022, RepublicanReport.org