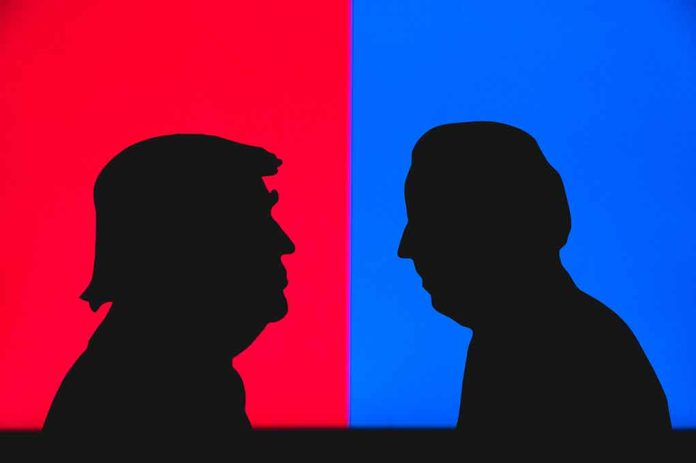 (RepublicanReport.org) – The United States' oldest commander-in-chief is running for re-election, and even Democrats are divided over the idea of allowing someone President Joe Biden's age to lead the country. Dan Coats, who served as director of national intelligence during Donald Trump's presidency and alongside Biden during his time in the Senate, recently spoke out against both parties' frontrunners. He said Americans needed to look to the next generation for their leadership, telling NBC News that the current options leave voters choosing between "two disabled presidents."
Coats says his opinion isn't about Democrats or Republicans. At 80 years old, the retired official speaks from personal experience — and he thinks Biden (80) and Trump (77) are both too elderly to run. According to July's Harvard CAPS/Harris Poll, 43% of Democrats agree.
Biden's advisers appear to be working hard to keep ahead of the damage control. NBC reported that compensating features like enlarged font on the president's teleprompters and access to notecards for reference during meetings help the president limit age-related gaffes. Biden has also been relying more often on a shorter staircase to board Air Force One, a choice that seemed to become increasingly more prevalent after the president's public trip-and-fall in June. The tumble he took off his bicycle in June of 2022, and even his ungraceful ascent into the presidential airplane two years ago, continues to haunt him.
And he's not getting any younger.
Still, Biden is confident he has another term in him, and his supporters are doing their best to paint the president as energetic and alert as ever. They stress that there's no replacing the wisdom of judgment that comes with age. But with an administration that has been riddled with inflation and skyrocketing gas prices, the president might have more to prove than simply whether he's young and mentally fit enough to run for another term.
Copyright 2023, RepublicanReport.org