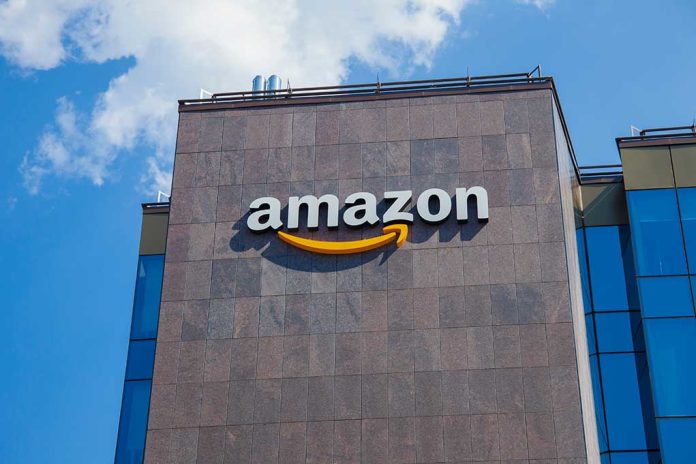 Former EXECUTIVE Accused of Vicious MURDER Plot
(RepublicanReport.org) – Big Tech companies get a lot of negative press these days. In Amazon's case, the bad stories typically surround allegations of exploitative business practices, particularly concerning its employment practices. However, the latest story about the company is much darker.
Amazon formerly employed Juan Carlos Garcia as its CEO in Mexico. He's currently on the run following the violent murder of his estranged wife in 2019. A gunman killed Abril Pérez Sagaón on November 25, 2019, the International Day for the Elimination of Violence Against Women designated by the UN. The trial to bring her murderers to justice began in Mexico City earlier this week, and the jury has reportedly heard that Garcia paid two assassins $9,000 to shoot Sagaón in her car while two of her children were present.
Former CEO of Amazon Mexico paid a hitman to gun down his wife in front of her 2 children, court hears https://t.co/zKysaQQqMU

— Insider International (@InsiderIntl) June 12, 2022
According to reports, Garcia offered the assassins an extra $2,500 to carry out the murder in advance of a hearing in a case Sagaón had filed against him. The court also heard Sagaón sustained a brutal beating from Garcia before their separation in January 2019 when he reportedly attacked her using a baseball bat while she was sleeping. Photos appearing to show Sagaón covered in blood following the alleged assault have been doing the rounds on social media.
This case is one among several in Mexico involving femicide — women targeted for murder simply because they're women. Activists have recently been urging the nation's leaders to do more to reverse this trend.
Copyright 2022, RepublicanReport.org