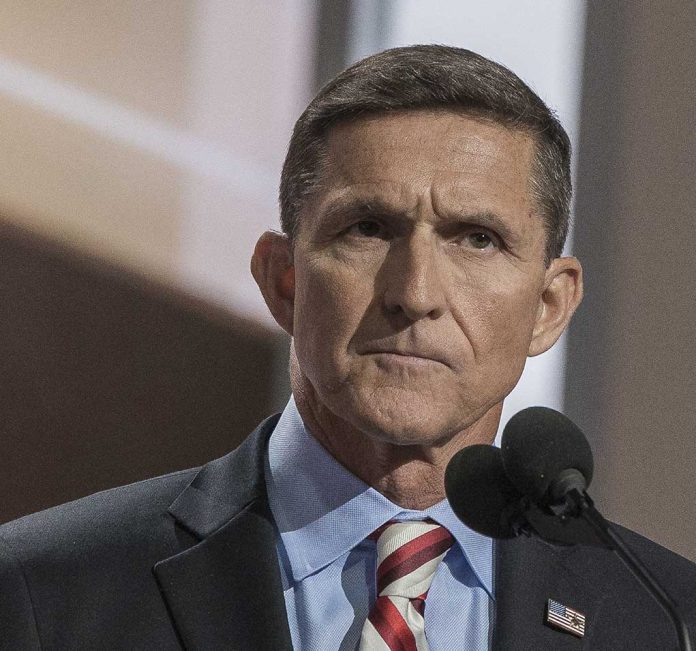 (RepublicanReport.org) – The House Select Committee investigating the events at the Capitol Building on January 6 has run into several challenges of late. Former White House adviser Steve Bannon refused to comply with a Congressional subpoena some weeks ago, and others have since followed suit. Now, another key witness is treading the same path but using a different legal argument to do it.
On Wednesday, December 22, former national security adviser Michael Flynn filed a lawsuit to escape his Congressional subpoena on several grounds, including claiming the select committee was overstepping its legal authority. One of the justifications Flynn's team offered for this view was that House Minority Leader Kevin McCarthy (R-CA) did not get to elect any of the select committee's members, making it an entirely partisan effort. The only Republicans on the panel are avowed opponents of former President Donald Trump.
New: Former Trump national security advisor Michael Flynn sues Jan. 6 committee, arguing his subpoena violates his right against self-incrimination and that he could face a contempt charge for non-compliance

— Hugo Lowell (@hugolowell) December 22, 2021
Federal Judge Mary Scriven rejected Flynn's application on Wednesday, citing lack of urgency as one of the reasons for the rejection. Flynn's deposition will therefore go ahead, but the select committee has yet to publicly state when it will occur.
Will General Flynn's novel line of argument guide other Trump allies targeted by the select committee? Only time will tell.
Copyright 2021, RepublicanReport.org