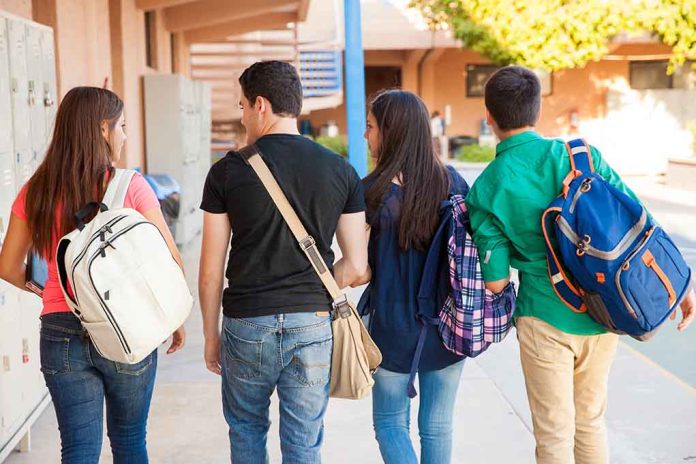 County PUSHES BACK Against School Violence – BOLD Policy Revealed!
(RepublicanReport.org) – Most agree that the climbing rate of violent crime in the United States is a problem, but Conservatives and Liberals are sharply divided on how to solve it. Many left-wingers have been advocating for more gun control — and in some cases, a ban on assault weapons — while many on the Right have been trying to promote responsible, safe gun use for law-abiding citizens to allow for effective self-defense. One Florida county has reportedly enacted the latter strategy in local schools.
According to local media reports, the Indian River County School District has an AR-15 placed in a gun safe in every single educational facility within its jurisdiction. County Sheriff Eric Flowers is a supporter of the policy; he says it allows school employees to respond to violent threats with a similar level of force. It's unclear when this policy was first implemented.
"Our folks are there to protect the kids. Our folks are bringing guns, they're the good guys. When bad guys show up with guns they're gonna find our guns. They're gonna find out that we're well prepared and that we're prepared for that threat.
https://t.co/xsoNYh1aab

— Ryan Petty (@rpetty) August 15, 2022
Under the terms of the scheme, the assault rifles are only in place on school grounds when the resource officer is there as well, according to Flowers. When the officers depart in the evenings, they take the firearms with them.
Notably, the revelation that this school district is keeping AR-15s nearby comes right on the heels of a similar announcement by authorities in Brevard County, Florida. According to the sheriff, school resource deputies are planning to wear tactical gear and carry rifles at all times, going forward.
Parental reactions to the scheme in Indian River County School District have been mixed. According to a report from CBS12 News, one parent, Will Gonzales, expressed his support for the measure, saying he thinks it will help protect kids. However, parent Alicetine Francis was a little more on the fence, saying, "It might be a good idea and it could turn out to be a bad idea."
What do you think?
Copyright 2022, RepublicanReport.org