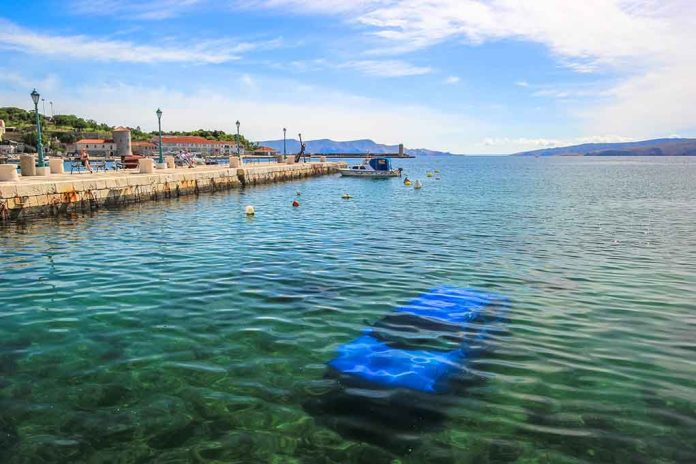 Firefighter DEAD – Emergency Rescue Goes Wrong
(RepublicanReport.org) – Volunteer firefighters across the United States risk their lives every day to help people in dangerous situations. These stories often have happy endings. Unfortunately, that was not the case in a recent tragic story from West Virginia.
WVNews reported that in the early hours of Sunday, May 1, LaTonya Bell apparently drove her car into the Elk River in Sutton, West Virginia with her 8-year-old daughter, Havana Pipkins, in the vehicle. The action appeared to be deliberate, according to authorities, and they've determined the case to be a murder-suicide.
Volunteer Firefighter John D. Forbush was close by and heard about the incident over the volunteer fire department radio channel. When he arrived, he found the 24-year-old mother and child inside the car and entered the water in an effort to save the pair, according to officials. Tragically, Forbush, Bell, and Pipkins all lost their lives.
Prayers tonight for the family of Firefighter John D. Forbush who died in the line of duty attempting to save a mother and child from the Elk River in Braxton County. All 3 passed away today.

Please keep the victims, friends and the Gassaway VFD in your thoughts this week! ❤️🙏 pic.twitter.com/PMcJvgCfZY

— Ben Queen (@Ben_Queen) May 2, 2022
A GoFundMe page was set up following the emergence of the news to help the Forbush family pay for his funeral. According to a press release from State Fire Marshal's Office, Forbush "selflessly gave his life for strangers in need," and his service would "forever be remembered."
If you or anyone you know is suffering from poor mental health or suicidal thoughts, there is help available. You can contact the National Suicide Prevention Lifeline any time at 800-273-8255.
Copyright 2022, RepublicanReport.org