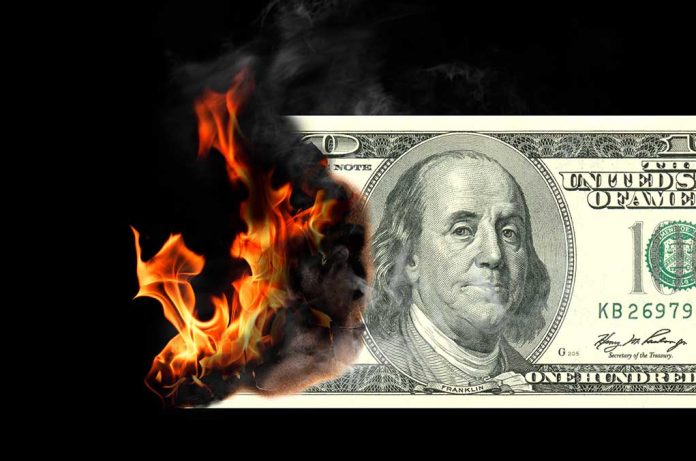 (RepublicanReport.org) – The COVID-19 pandemic put unprecedented strain on US financial and economic systems. Many people are still struggling to keep their heads above water because of massive government spending. The sudden influx of cash helped infuse money into our economy, but it's also starting to cause massive inflation.
That, however, doesn't appear to be enough for President Joe Biden. He and his party colleagues are determined to pass a huge infrastructure package, despite butting heads over forging an agreement with Congressional Republicans. Peter Navarro, a senior financial advisor to President Donald Trump, said this strategy could lead us to "financial ruin."
Peter Navarro told Newsmax that the nation's economic policies are "leading down a road of financial ruin." https://t.co/SZsfxgc9Vx pic.twitter.com/UK2o7AljUQ

— Newsmax (@newsmax) August 3, 2021
Speaking to Newsmax on Monday, August 2, Navarro slammed those who wanted to spend "trillions and trillions" on infrastructure projects they know will only steer the US economy off a cliff. He singled out "RINO" Republicans, like Senator Mitt Romney (UT) specifically.
Worryingly, this is just one part of a bigger problem. Navarro pointed out that Americans also struggle with an undersupplied labor market, largely because of Biden's excessive unemployment benefits. There are also supply issues related to the pandemic and an uncomfortably large debt to China ($28 trillion). Because the country holds this kind of leverage over us, Navarro added, they could easily destabilize our financial markets.
Why, because of all this, are our Democratic leaders still pushing for trillions in infrastructure spending? Is this really what's needed to get America back on track?
Copyright 2021, RepublicanReport.org