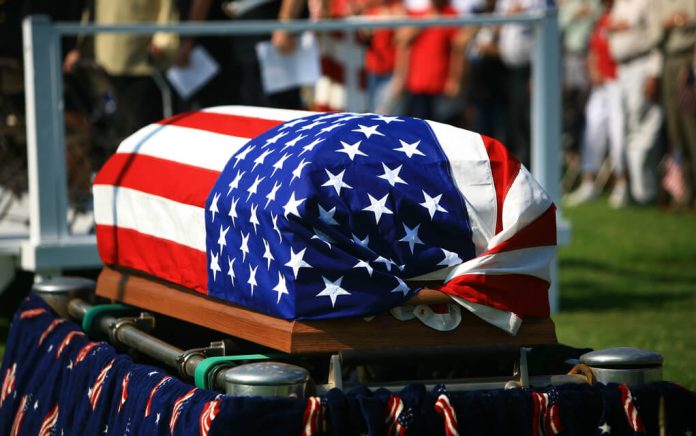 American Veteran DIES – Heartbreaking News
(RepublicanReport.org) – "Band of Brothers" is a book by Stephen E. Ambrose, which filmmakers later adapted into a critically acclaimed miniseries for television starring Ron Livingston, Scott Grimes and Damian Lewis. The plot tracked the real-life story of Easy Company, a group of soldiers in the US Army 101st Airborne Division during World War II. The last surviving member of Easy Company died on Sunday, July 3.
Bradford Freeman passed away at the Baptist Memorial Hospital-Golden Triangle in Caledonia, Mississippi, at the age of 97. He served as a private first class and paratrooper with Easy Company, dropping into France by parachute on June 6, 1944, a date better known worldwide as D-Day.
FOND FAREWELL: Last surviving 'Band of Brothers' member Bradford Freeman dead at 97https://t.co/o0uvEYV69K

— Fox News (@FoxNews) July 6, 2022
Freeman was also active at the Battle of the Bulge, or the Ardennes Offensive, where he sustained an injury.
After the war, Freeman returned to the United States and started a family. He has one sister, two daughters, four grandchildren, and 10 great-grandchildren who are still alive.
Easy Company Commander Richard Winters died in Palmyra, Pennsylvania, in 2011 due to issues with Parkinson's disease. Meanwhile, Bill Wingett, who served alongside Bradford Freeman in the Easy Company, died in 2020 at 98 years old. He was buried at Portland's Willamette National Cemetery.
Our sympathies go out to the loved ones of these brave veterans.
Copyright 2022, RepublicanReport.org