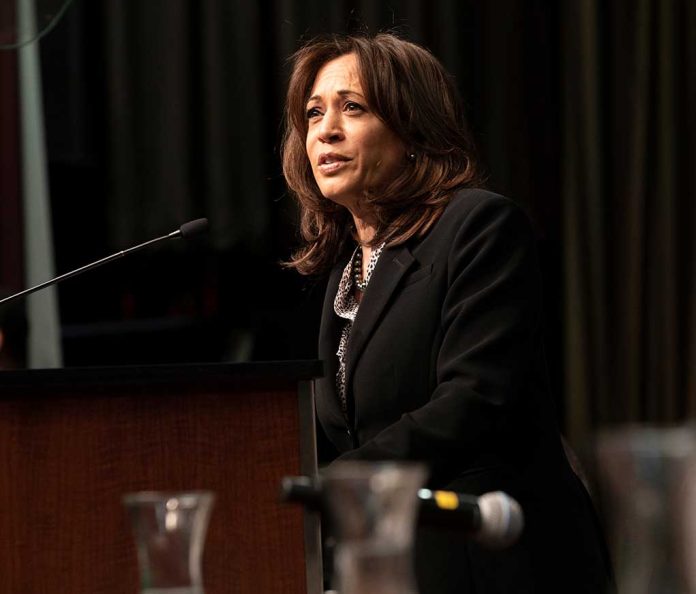 (RepublicanReport.org) – According to a report from The New York Times, Vice President Kamala Harris is having a hard time defining her position and carving out a purpose for herself. A tell-all book authored and released by Chris Whipple in January stated Harris' "insecurity" in her position as second-in-command has created a toxic work environment and a mass exodus of her staff. POLITICO even admitted Harris got off on a rocky start to her vice presidency.
On March 16, the Daily Caller wrote an exclusive report about Vice President Harris and apparent reports questioning her ability to continue in the political arena. The outlet recently interviewed several senators about the VP, asking if they would support her on the 2024 ticket again with President Joe Biden. Only a few would commit to backing Harris for the position. The others seemed to blow off the question, deferring the final decision to the US leader when the time comes.
Biden has not officially declared another run for the White House, but he previously stated his intention to campaign for the position.
EXCLUSIVE: Senate Democrats Offer Tepid Support For Kamala Harris

In interviews with the @DailyCaller, 4 Dem or Independent Sen. declined to endorse Harris for Biden's VP in 2024, 4 deferred their decision to Biden, and 9 offered an endorsement.https://t.co/zmyIF1QbgC

— Diana Glebova (@DianaGlebova) March 17, 2023
Senators Jon Tester (D-MT), Elizabeth Warren (D-MA), Chris Murphy (D-CT), and others said they would absolutely support Harris remaining on Biden's ticket. Several other members of the Upper Chamber, like Senators Ben Cardin (D-MD), Richard Blumenthal (D-CT), and Jon Ossoff (D-GA), said it was really up to Biden to choose his running mate for 2024. They, however, seemed to be fine if Harris took the spot.
Independents Senators Bernie Sanders (VT) and Angus King (ME) seemed annoyed at the question. King reportedly told the Daily Caller to "ask…a Democrat," and Sanders said there are bigger things to worry about in the US right now.
In January 2022, Fox News reported that Biden said he would tap Harris again for the role as his vice president again in 2024. Looks like we'll find out soon.
Copyright 2023, RepublicanReport.org