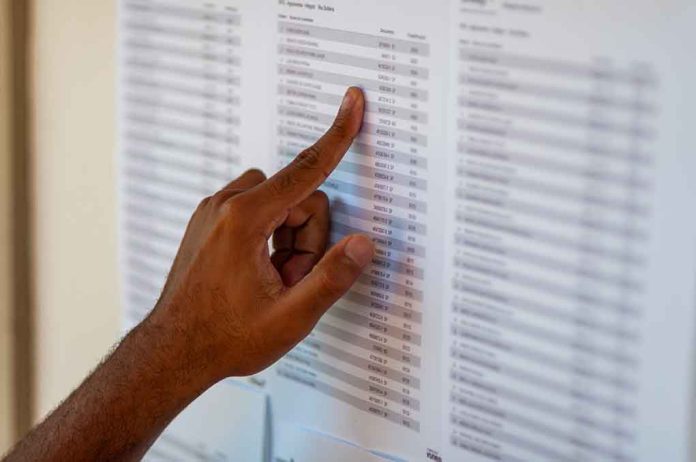 (RepublicanReport.org) – With the swarms of illegal immigrants coming over America's southern border with Mexico, agents with US Customs and Border Patrol are working overtime to both find and process them. They keep data on all the people they encounter, including the amount of money and drugs seized, gang affiliation, and anyone listed in the Terrorist Screening Data Set (TSDS), more commonly known as the terrorist watchlist. New data released by the federal agency shows that CBP agents have encountered more people on the watchlist so far in Fiscal Year 2023 than throughout the entire 2022 Fiscal Year.
The latest statistics published on the CBP website show that agents have encountered 125 people on the TSDS list on the southern border between ports of entry and an additional 2 on the northern border, for a total of 127 people. While this amounts to just 0.0089% of encounters, this FY2023 year-to-date number already surpassed FY2022's 98 encounters with people on the terrorist watchlist.
NEW: In just the first eight months of the government's 2023 year, Border Patrol agents nationwide have caught 127 illegal immigrants who were determined to be on the FBI terror watchlist, the most ever in a year https://t.co/nRHGkSwoIU

— Anna Giaritelli (@Anna_Giaritelli) June 20, 2023
According to data that the Washington Examiner saw in August 2022, 25 of the 27 alleged terrorists apprehended that year by CBP were from Colombia. This matches up with the change in the demographic of immigrants at the Southern Border.
Immigration Analyst Alex Nowrasteh of the Cato Institute in Washington told the outlet that those immigrants may have been part of organizations that were "delisted" from the watchlist by the Department of State, "but their individual names are still in the TSDS and haven't been purged."
As more people flood over the border, more CBP agents are pulled out of the field to process them, leaving holes at the border that can easily be exploited by terrorists and traffickers. This national security threat is one that President Joe Biden has failed to properly address during his time in office. If this continues, countless more ill-intentioned people could make it into America and threaten our communities.
Copyright 2023, RepublicanReport.org