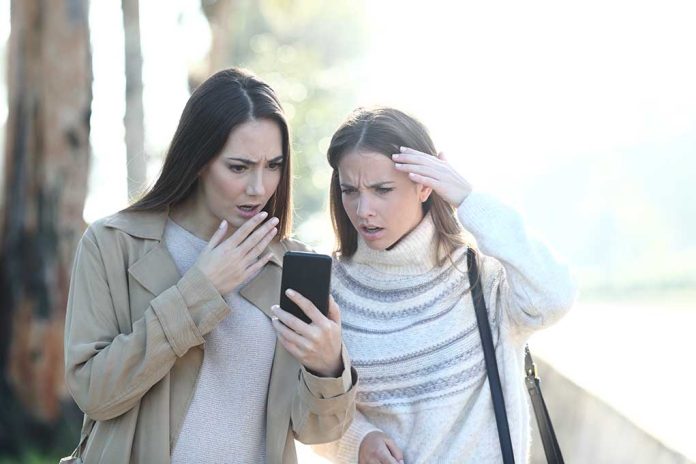 (RepublicanReport.org) – Part of the Department of Homeland Security's (DHS) job is to keep criminals out of the United States by enforcing immigration laws at the nation's borders. Over the years, technology has helped make that job easier, with the popularity of social media platforms giving authorities clues about networks that might, perhaps, go otherwise undetected. In 2022, the Brennan Center announced it had filed a request to learn more information about Project Night Fury, which the institute believed was designed to monitor social media to "identify potential terrorism risks."
On June 6, Vice reported it had reviewed the documents detailing the project, which began in the fall of 2018 and ended the following year. DHS hired the University of Alabama at Birmingham (UAB) for Project Night Fury to develop a way to rank social media accounts by assigning them a "risk score."
Border Patrol, the US Immigration and Customs Enforcement, the Transportation Security Administration, and US Citizenship and Immigration Services were all supposed to be involved in the research process for the initiative. The goal was to analyze social media posts, determine if someone supported terrorism, and assign a score to flag potentially problematic individuals or groups.
According to Vice, another step in the process was to develop a Facebook application to identify potential terrorist and pro-terrorist accounts and groups and provide that information to DHS. The university was tasked to create something similar for Twitter. The department also reportedly wanted UAB to look into other platforms like Google+, Zello, and Telegram. Part of the project was parsing out potential disinformation by identifying intel generated originally by bots.
The Trump Administration originally proposed something similar, to use those scores to automatically identify people for deportation or visa denial by determining whether they would likely commit a crime. Managing Director, Liberty & National Security Program at the Brennan Center for Justice Rachel Levinson-Waldman told Motherboard, which analyzed the initial plan, the project — if implemented — would have likely disproportionately targeted Muslims.
Although the project has long ended, DHS reportedly said it continues to use the resources at its fingertips to protect America.
Copyright 2023, RepublicanReport.org