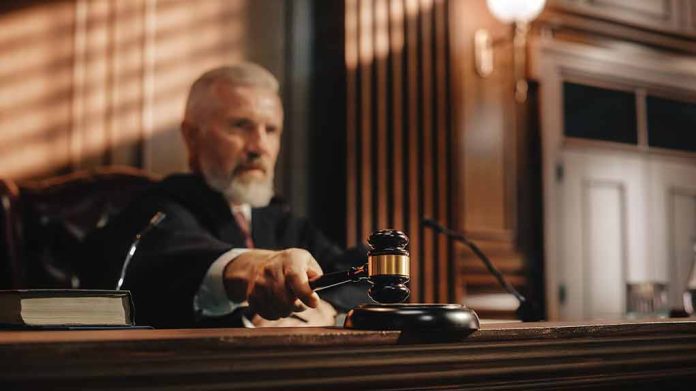 (RepublicanReport.org) – On August 8, US Attorney for the District of Delaware David Weiss submitted a request to Attorney General Merrick Garland for his appointment to Special Counsel to facilitate his ongoing criminal investigation of Hunter Biden. Three days later, Garland granted that request (AG Order Number 5730-2023). That appointment gave Weiss the power to prosecute President Joe Biden's son in any federal judicial district on his own authority, bypassing the need to get approval from main Justice officials.
Weiss started his investigation in 2019 at the direction of former Attorney General Bill Barr. It's been a long, oftentimes difficult journey for his team, but on September 14, he finally filed his grand jury's true bill of indictment in the US District Court for the District of Delaware.
The younger Biden faces two felony counts related to his alleged failure to provide truthful answers about his drug addiction on a mandatory federal form while purchasing a handgun in 2018. He also faces a third charge related to his felonious possession of that gun while using illicit controlled substances.
A federal judge recently declined to approve Biden's request for a waiver of his appearance during his upcoming arraignment.
Federal Judge Rejects Hunter Biden's Request to Appear Remotely
Shortly after his indictment, Hunter Biden's legal team filed a motion with the court seeking permission for him to attend his arraignment via video conference instead of having to appear in person. On September 20, US Magistrate Judge Christopher J. Burke issued an order denying the defendant's request.
Burke wrote that he understood Biden's position that his first appearance and arraignment likely wouldn't take very long. He also concurred that appearing in person would create a "logistical inconvenience" for the defendant and his accompanying Secret Service detail. However, Burke held that even though those appearances are frequently "short in duration," the court considers them important.
The judge provided several reasons supporting his decision to deny Biden's request. He explained that although he expected the conditions of the First Son's release to remain the same as the ones issued during his July appearance, either party could request a change. Burke said that if that happened, he would "want to be able to address [them] in person with the parties."
Burke also noted that Biden's appearance for his arraignment would likely be one of the only times he would be physically present in the courtroom. Being there in person "helps to emphasize the 'integrity and solemnity of a federal court proceeding.'" Likewise, the judge pointed out that the defendant faced different charges and circumstances than he did earlier this year.
Biden's initial appearance and arraignment is scheduled at 10:00 a.m. local time on September 26.
Copyright 2023, RepublicanReport.org