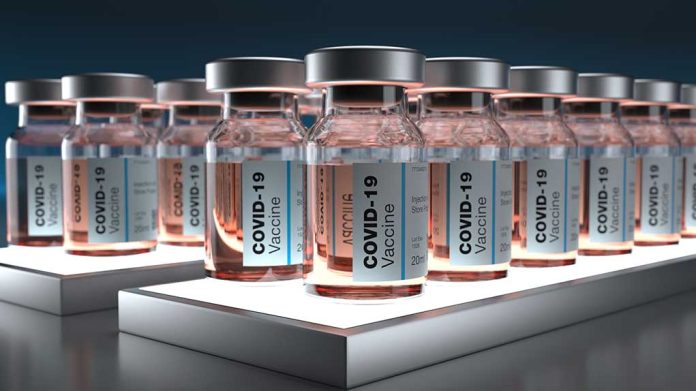 Dangerous SIDE EFFECTS Reported – FDA Announces New Rules!
(RepublicanReport.org) – As the prevalence of the COVID-19 restrictions in our communities continues to wane, there is less and less emphasis on vaccines in the media. However, people across the United States continue to get vaccinated and boosted. Last week, the FDA made a major decision about the Janssen/Johnson & Johnson vaccine.
On Thursday, May 5, regulators with the US Food and Drug Administration (FDA) announced the Johnson & Johnson vaccine will only be administered to patients who specifically request it or cannot receive another vaccine for health reasons. This is due to the risk of patients developing dangerous blood clots after they receive the vaccine.
NEW: FDA limits use of Johnson & Johnson Covid-19 vaccine to people 18 and older for whom other authorized or approved vaccines are not accessible or clinically appropriate due to the risk of a rare and potentially life-threatening side effect. https://t.co/VsQEsCrdLj

— CNBC Now (@CNBCnow) May 5, 2022
According to the authorities, these blood clots are very rare, arising once for every 3.23 million shots given out. However, the consequences of developing such a clot are potentially grave. By mid-March, researchers identified 60 cases of blood clots related to the Johnson & Johnson vaccine; of these, 9 led to a fatality.
A spokesman for Johnson & Johnson stated the risk-benefit profile for the company's vaccine was still positive compared to remaining unvaccinated. Also, a senior FDA official said in a statement that the vaccine still had a part to play in limiting the spread of the COVID-19 virus in the United States going forward.
Copyright 2022, RepublicanReport.org