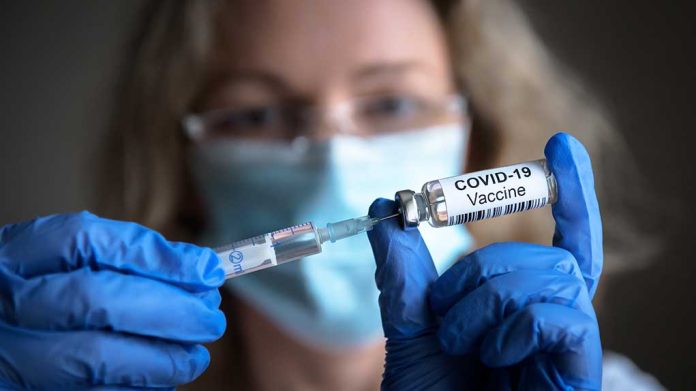 FDA Announces Emergency Use APPROVAL – Here's What It's For
(RepublicanReport.org) – In recent months, COVID-19 restrictions have slowly been lifted — to the point that many people are back to leading normal lives. Government leaders remain keen to encourage people to get vaccinated; part of this effort involves defeating skepticism about vaccination. The latest COVID-19 inoculation to hit the market has this problem in mind.
On Wednesday, July 13, the Food and Drug Administration (FDA) issued an emergency use authorization (EUA) for Novavax, a treatment that relies on a more traditional spike protein-based means of inoculation. This style of vaccine has been in use for years to address conditions like whooping cough and hepatitis B.
Established COVID-19 vaccines from Pfizer and Moderna use a method called messenger RNA (mRNA). Critics didn't trust this method, and some wrongly thought it altered a patient's DNA. Some experts have speculated that individuals who are vaccine-hesitant may be more inclined to trust a more established means of inoculation.
The Novavax vaccine has seen less fanfare as it moves through the regulatory process. But it could play an important role in the pandemic. https://t.co/vBpUoGpHQB

— Newsweek (@Newsweek) July 14, 2022
The FDA has stated the new vaccine is 90% effective in the prevention of mild, moderate, or severe cases of COVID-19. While the initial clinical trial on the vaccine was conducted prior to the emergence of the Delta variant, it appears to also be effective against the variant. It's also believed to have fewer side effects than other available COVID vaccines.
What do you think of the Novavax vaccine?
Copyright 2022, RepublicanReport.org