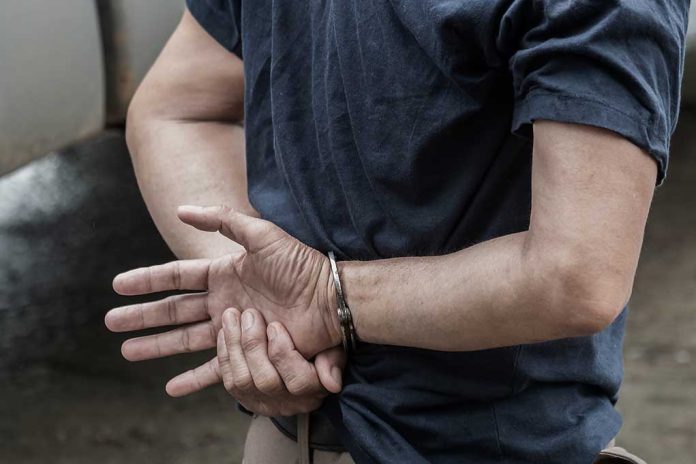 (RepublicanReport.org) – The Southern Border has remained a flashpoint among lawmakers for years. Each side continues to blame the other while everyday Americans deal with the consequences. According to Fox News, Customs and Border Protection (CBP) released a new report. It revealed that Border Patrol agents at the US-Mexico border encountered 16 individuals on the FBI's terror watchlist in February.
Agents stopped 16 people on the FBI's terror watch list who crossed illegally at the southern border in February. https://t.co/L5Axbd1m9D

— Orrin🇺🇸 (@howmanyare2many) March 17, 2023
The recent report brings the total number of such encounters for this fiscal year to 69, which is expected to surpass the 98 encounters recorded in the previous year. The CBP's Office of Field Operations has encountered a total of 214 people on the Terrorist Screening Database (TSDB) at both the northern and southern border ports of entry in the current fiscal year.
The increase in terror watchlist arrests at the border has fueled concerns about national security. Republicans have criticized the Biden Administration for not doing enough to secure the border, citing the TSDB numbers as evidence. In turn, officials say Republican lawmakers have refused to approve the federal government's border funding requests, including a recent $5 billion request in December.
During a field meeting of the House Homeland Security Committee, Raul Ortiz, the Border Patrol Chief, admitted the Department of Homeland Security (DHS) does not have operational control of the border. However, DHS officials maintain that they are enforcing laws that secure the national borders to combat cartels and smugglers. Troy Miller, CBP Acting Commissioner, said the new measures enacted have "kept February's overall encounter numbers nearly even with January," according to the New York Post.
Fox News reported that a Biden Administration spokesperson defended its efforts to tackle the border crisis, stating it has increased its allocation of resources to the border, which has, in turn, resulted in a reduction in the number of encounters and disrupting an increasing number of smuggling operations.
Copyright 2023, RepublicanReport.org