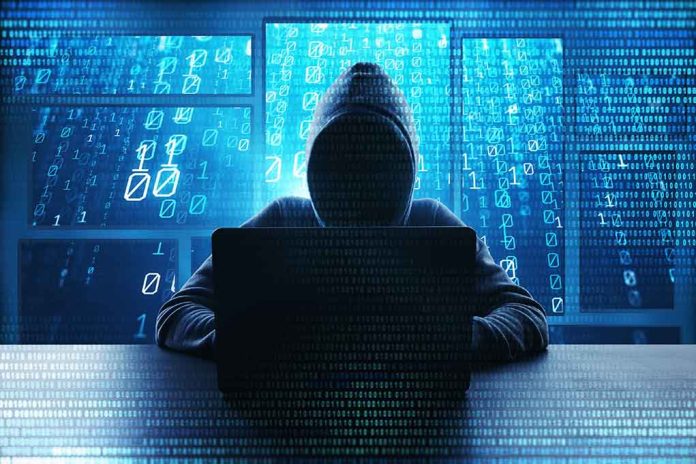 Russian Hackers Hit FBI Website
(RepublicanReport.org) – In recent years, cyberattacks have become the weapon of choice for foreign bad actors seeking to cause damage to American companies and government organizations. The most recent attack of this nature allegedly came from Russia and targeted the website of the Federal Bureau of Investigation (FBI).
Russian Hacking Outfit Goes After the FBI
Reports have emerged that Killnet, a group of hackers with links to the Russian government, may have attempted to hack into the FBI's website. Killnet's Telegram page shared an image apparently showing a failed attempt to access the website. However, the Bureau did not report it had suffered any attempted breach or loss of service related to an attack. Killnet later reported that its attack on an American law enforcement website had been partially successful, but media outlets have been unable to definitively confirm this as of the time of writing.
The initial Telegram post showing the alleged attack was from an account with the name "RADIS." It's not yet clear whether this account is directly linked to Killnet. However, the account's bio does refer to the hacking group
#KILLNET, the Pro-Russia 🇷🇺 #hacking group, claims to have launched a #DDoS attack against the @FBI's Resources for Law Enforcement website. The website is currently unreachable… pic.twitter.com/56IQNtnJnS

— BetterCyber (@_bettercyber_) November 14, 2022
Previous Attacks by Killnet
These reports come roughly a month after Killnet launched attacks on a number of US airports. The websites of airport facilities in Atlanta, Los Angeles, New York, and Chicago were compromised, but officials said there were no disruptions to flights. However, the hackers were able to knock the websites offline for a period of time.
John Hultquist, vice president of intelligence at a US-based cybersecurity firm Mandiant, spoke about the attack on the airports at the time. He told The Washington Post the attacks worked by flooding servers with requests until they crashed. Hultquist stressed these operations were more of a public nuisance than a true security threat because they caused an inconvenience, but did not threaten sensitive information or essential systems.
Earlier in the year, Killnet claimed responsibility for attacks targeting other government organizations as well as defense contractor Lockheed Martin.
It's speculated that these attacks on US organizations are likely linked to the federal government's significant financial support for Ukraine in the context of the ongoing military occupation of the country by Russian forces. Additionally, the US has consistently backed broader efforts in the West to impose sanctions on Russia over its instigation of military action.
Do you think attacks like these should be a major concern for our policymakers? How should our leaders respond to ensure the safety of businesses and government agencies?
Copyright 2022, RepublicanReport.org