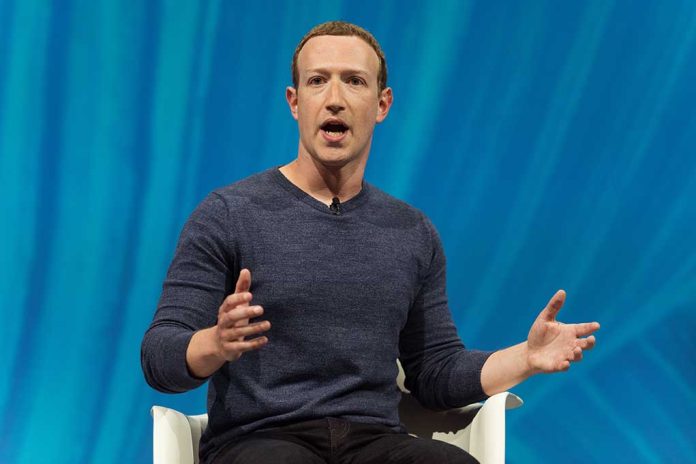 FBI SPEAKS UP After Billionaire's Admission
(RepublicanReport.org) – On Thursday, August 25, podcast giant Joe Rogan aired an episode with perhaps his highest-profile guest yet; Meta CEO Mark Zuckerberg. The controversial multibillionaire has repeatedly faced criticism over his company's treatment of right-wing content on its social media platforms, Facebook and Instagram. During the three-hour conversation, Rogan asked him for Zuckerberg's take on the scandal around the suppression of the New York Post story about Hunter Biden's laptop, and his answer appeared to draw a response from the FBI.
According to Zuckerberg, Facebook officials made the decision to limit the reach of the Post article based on a warning about misinformation from the FBI. While the Bureau did not warn the company about the Hunter Biden story specifically, it stated a disinformation effort was underway and instructed Facebook officials to be on the lookout, according to the CEO. It has been two years since the incident, and the head of Meta stated the move was a mistake.
The day after Zuckerberg made those claims, the FBI revealed in a statement that it often approaches private companies to inform them about potential threats to their interests from foreign entities. However, it insisted it cannot direct any private organization to act on this kind of information.
FBI says it "routinely notifies" social media companies of potential threats following Zuckerberg-Rogan podcast https://t.co/M4iquj7EHf pic.twitter.com/9doU3RMZWB

— The Hill (@thehill) August 28, 2022
What do you think of these revelations? Do you think social media companies should be allowed to limit or suppress stories as they see fit, or should they be more closely regulated?
Copyright 2022, RepublicanReport.org