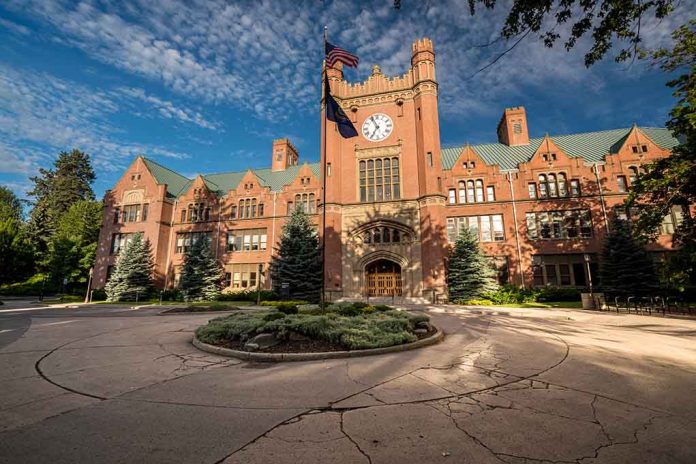 FBI Has New Details on Alleged Killer
(RepublicanReport.org) – Last month, the University of Idaho was plunged into a state of shock after the bodies of four students were found having been stabbed to death at a residence near the campus. Despite launching an investigation directly after the discovery, the police have yet to identify a formal suspect. A retired FBI profiler recently spoke to Newsweek about the crime, and she believes the perpetrator was someone who was comfortable with the use of deadly force.
Mary Ellen O'Toole's View on What Happened
Mary Ellen O'Toole worked as a profiler with the Bureau until her retirement in 2009. Based on her professional experience and her assessment of the available evidence, she shared a number of likely characteristics of the killer.
O'Toole speculated that the individual likely entered the home with the intention of committing murder, because that person broke in at night and was carrying a lethal weapon. She stated that someone intending to have a confrontation would have gone to the house during the day. O'Toole also noted the police reports that each victim sustained multiple stab wounds, another factor she believes indicated an intention to kill.
According to O'Toole, she believes the offender may have had experience breaking into homes, as the break-in happened despite the fact the home had six adults inside and was surrounded by other residential properties. Additionally, she believes the person knew the house well, as would have needed to be confident that there were no alarms or individuals inside with weapons in order to be confident enough to attempt the break-in.
Immediately following the revelation that the deaths had occurred, some commentators speculated one of the four deceased might have been the attacker. However, Latah County Coroner Cathy Mabbutt subsequently stated this was not the case. Mabbutt also confirmed her team would be conducting autopsies on the bodies.
Where the Investigation Is Now
Police have not shared extensive details of their investigation as the hunt to find the killer remains ongoing. However, O'Toole speculated that officers' examination of the crime scene may have indicated that one or more of the victims may have been treated differently than the others, and that this could indicate whether one of the deceased was the primary target of the attack.
The victims, all University of Idaho students aged between 20 and 21, were Madison Mogen, Kaylee Goncalves, Ethan Chapin, and Xana Kernodle.
Do you think Mary Ellen O'Toole's views on this case might be relevant to police in their effort to catch the killer?
Copyright 2022, RepublicanReport.org