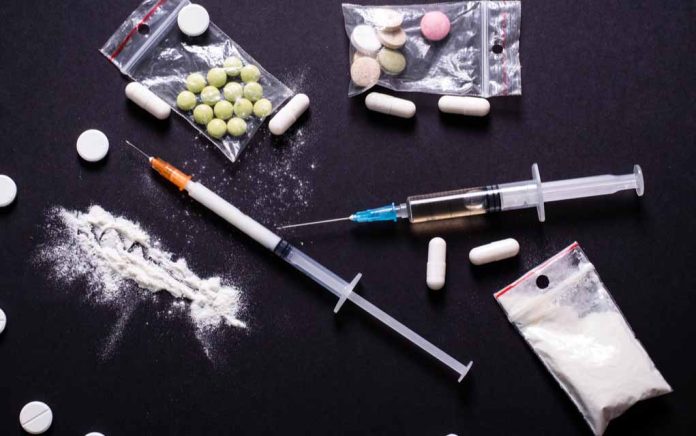 (RepublicanReport.org) – It's no secret that the United States is contending with a gravely serious drug crisis. Opioid addiction has ravaged communities across the nation, particularly poorer ones. CDC statistics show that the problem got significantly worse during the year ending April 2021 compared to the previous year, indicating the pandemic had a major role to play. One father whose daughter died after inadvertently taking fentanyl is now campaigning for the government to step in and change things.
Alexandra Capelouto was attending Arizona State University, on a full scholarship, when she purchased a fake pharmaceutical drug from a Snapchat dealer in 2019. She was seeking medication to treat her insomnia and depression. Unbeknownst to Capelouto, the drug she purchased had fentanyl in it, and she died two days after consuming it.
Matt Capelouto, Alexandra's father, has been working with officials to try to change government policy around the prosecution of drug crimes. Capelouto believes the authorities in his home state of California should notify any dealer caught selling fentanyl-laced counterfeit drugs that they may later face murder charges if one of their customers dies of an overdose. Similar laws exist to penalize drunk drivers in some states.
"Matt Capelouto never imagined he would be where he is today, on the front lines of a drug epidemic far deadlier than the Afghanistan War, the Iraq War, the Chinese coronavirus, and Russia's invasion of Ukraine." https://t.co/GCkXS02XUn

— Jon Robberson (@RobbersonJon) April 20, 2022
A legislation addressing the issue has been brought before California's Senate Public Safety Committee in the past. However, it was rejected. Capelouto says the bill is set to go before the committee again next week, and he's hoping it will advance this time.
Do you think this idea could help in the fight against drugs in our communities?
Copyright 2022, RepublicanReport.org