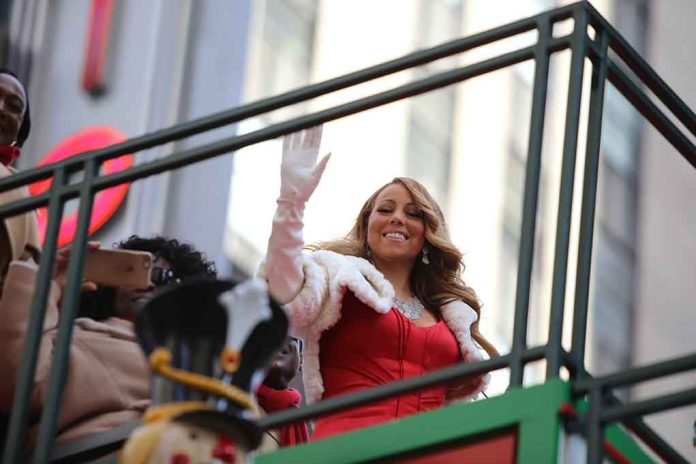 Famous Singer Loses Bid To Trademark "Queen Of Christmas" Title
(RepublicanReport.org) – Mariah Carey is among our best-known female pop stars, and she becomes even more recognizable around this time of year. Her holiday hit, "All I Want For Christmas Is You," has been everywhere during the season since it was released in 1994. Carey recently sought to use a trademark to capitalize even further on her association with Christmas, but her bid was unsuccessful.
The singer attempted to trademark the title "Queen of Christmas," a moniker her fans have given her over the years. However, the US Trademark Trial and Appeal Board rejected her application, along with others, for the phrases "Christmas Princess," and "Princess Christmas." According to reports, Carey wanted to use the phrases as branding for a range of merchandise, including lingerie, cosmetics, jewelry, beverages, toys, and clothing for dogs.
Mariah Carey's attempt to trademark 'Queen of Christmas' has been rejected, TMZ reports. pic.twitter.com/lU1QVtQScm

— Pop Base (@PopBase) November 15, 2022
After initially applying for the trademarks in March of last year, Carey faced resistance from other entertainers, including Elizabeth Chan and Darlene Love. Chan went so far as to file an opposition to the application.
Data from Songstats show that "All I Want For Christmas Is You" enjoys a massive spike in listenership on Spotify toward the end of every year, as well as a large number of additions to playlists. However, this isn't enough to officially crown Mariah Carey the Queen of Christmas.
Copyright 2022, RepublicanReport.org