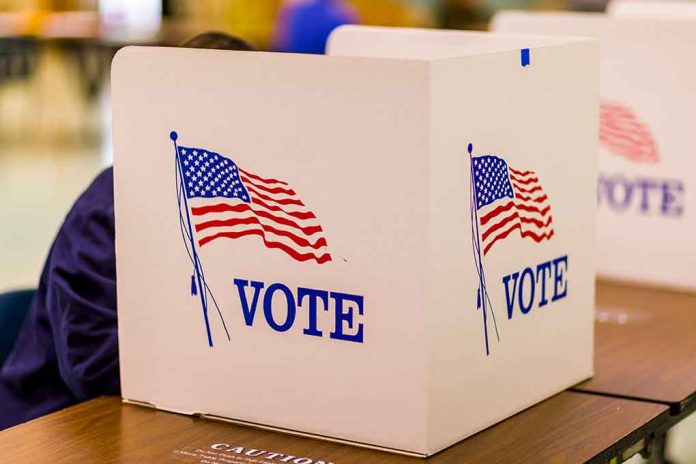 Famous Pollster Wants Mandate for Elections on Same Day Vote Counts
(RepublicanReport.org) – Since the highly controversial presidential election of 2020, there has been much debate around the proper way to manage voting practices that determine electoral winners. The recent midterms have reignited this discussion in many quarters. Now, one of the nation's best-known pollsters has just made an explosive suggestion regarding the way policymakers should conduct their voting processes going forward.
During an interview on Just the News on Wednesday, November 9, Scott Rasmussen said all states should move to a system whereby electoral authorities should collect and count all ballots by the end of an election day.
"One of the 80% issues, and there aren't a whole lot of 80% issues in America – one of them is that all ballots should be in by Election Day."
]👉🏻 Prominent pollster says time for America to mandate all ballots be counted on Election Day https://t.co/NjrwgYB4aP

— Junkyard Dogs (@baileyjer) November 11, 2022
Certain states would have to radically redefine their electoral frameworks to adopt such a system. In Alaska, for example, the ranked-choice voting system sees votes transferred from losing candidates to second-preference alternatives, meaning several counts are necessary to finish the process. Rasmussen's suggestion appears to allow for no way in which this could continue.
Rasmussen also remarked on the relatively poor Republican performance in the midterm elections. He praised Republican Governors Ron DeSantis (FL) and Greg Abbott (TX) for their decisive victories, stating their effective actions in leadership had been the reason for their clear success.
Do you think Scott Rasmussen's idea is a good one, or would it involve an unreasonable degree of interference with the administration of elections by state governments?
Copyright 2022, RepublicanReport.org